Celsius Holdings was founded in 2004 and is active in the energy drinks segment. It differentiates itself from larger competitors such as Red Bull, Monster and Bang Energy with a focus on a "healthy lifestyle". According to Celsius, clinical trials have even shown the health benefits of its drinks.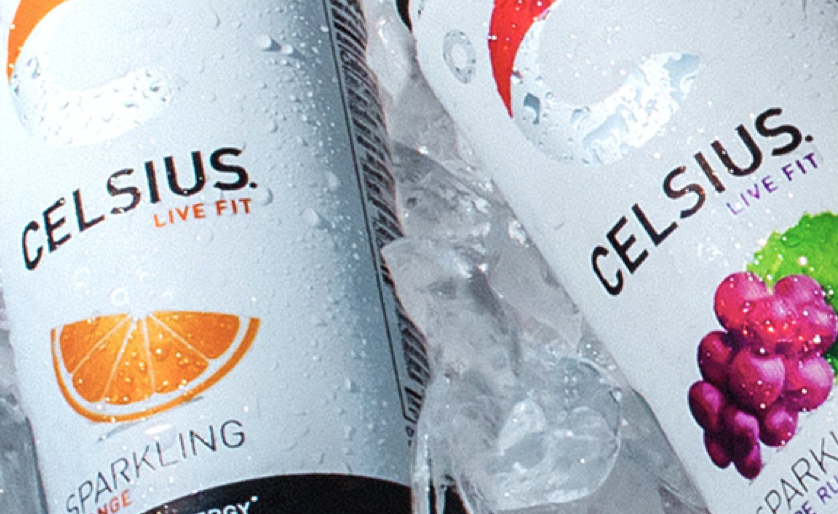 ---
THE MARKET  
According to Allied Market Research, the energy drinks markets shows no sign of slowing down. It is set to grow by 7.3% a year over the 2018 - 2026 period. Growing from $ 53B to $ 86B in sales.
---
HOW TO WIN  
The market for energy drinks is run by 2 main factors: marketing and distribution.
---
THE PLAN TO WIN
Celsius is relying on its healthy image, an army of social media athletes and a well-oiled distribution network.
There are 337K "#Celsius"-tagged posts and 187K "#CelsiusSverige"-tagged posts (Sverige is Sweden, a country where Celsius has expanded to) on Instagram
On the distribution side, Celsius is available in most convenience and grocery stores, fitness outlets and e-commerce websites
Its products are also enjoying high customer ratings and each get from 1,000 to 2,500 reviews on Amazons with ratings averaging 4.5 stars. For comparison, Red Bull has around 3,000 reviews per product and 5 stars, Bang Energy has 10,000 ratings and 4,5 stars while Monster Energy has 7,000 ratings and 5 stars
---
FINANCIAL CHECK
Celsius Holdings' sales are growing at 80% YoY (and 86% in previous quarter) and reached $ 36m in Q3 '20
Its gross margins increased to 48% from 43% in Q2 '20 and operating income reached $ 4.7m (versus $ 1.6m in Q2 '20)
The company is now sitting on a $ 52m pile of cash, up from $ 20m in the previous quarter
---
RISKS
Some reports have pointed to accounting red flags and a potential cash shortage in the short term. With cash and equivalents now sitting at $ 52m, we have been reassured. You can find all of these allegations right here.
---
BENCHMARK'S TAKE
The market for energy drinks is enjoying a "second youth" as new players such as Celsius and Bang Energy take advantage of social media influencers to ride on the "healthy" and "fitness" mega-trend
Celsius is also nailing its distribution strategy and expanding to new regions (Nordics) all while showing healthy financials with strong revenue growth and a growing operating profit
Of course, trading at 18 times EV / Sales is not cheap for a consumer goods company. For comparison National Beverage Corp (FIZZ) trades at 4 times EV / Sales and Monster Beverages (MNST) trades at 10 times EV / Sales
---
Disclaimer
Please note that this article does not constitute investment advice in any form. This article is not a research report and is not intended to serve as the basis for any investment decision. All investments involve risk and the past performance of a security or financial product does not guarantee future returns. Investors have to conduct their own research before conducting any transaction. There is always the risk of losing parts or all of your money when you invest in securities or other financial products.