Stillfront Group AB is a game developer and publisher. It was founded in 2010 by Jorgen Larsson in Sweden. The company aims to become the leading free-to-play mobile game developer.
Growth is driven by M&A and the group now consists of 18 gaming studios which count 23m Monthly Active Users (MAU) and 4m Daily Active Users (DAU)
The group generates the majority of its sales from North America (51% of sales), Europe (31% of sales) and Asia (12% of sales)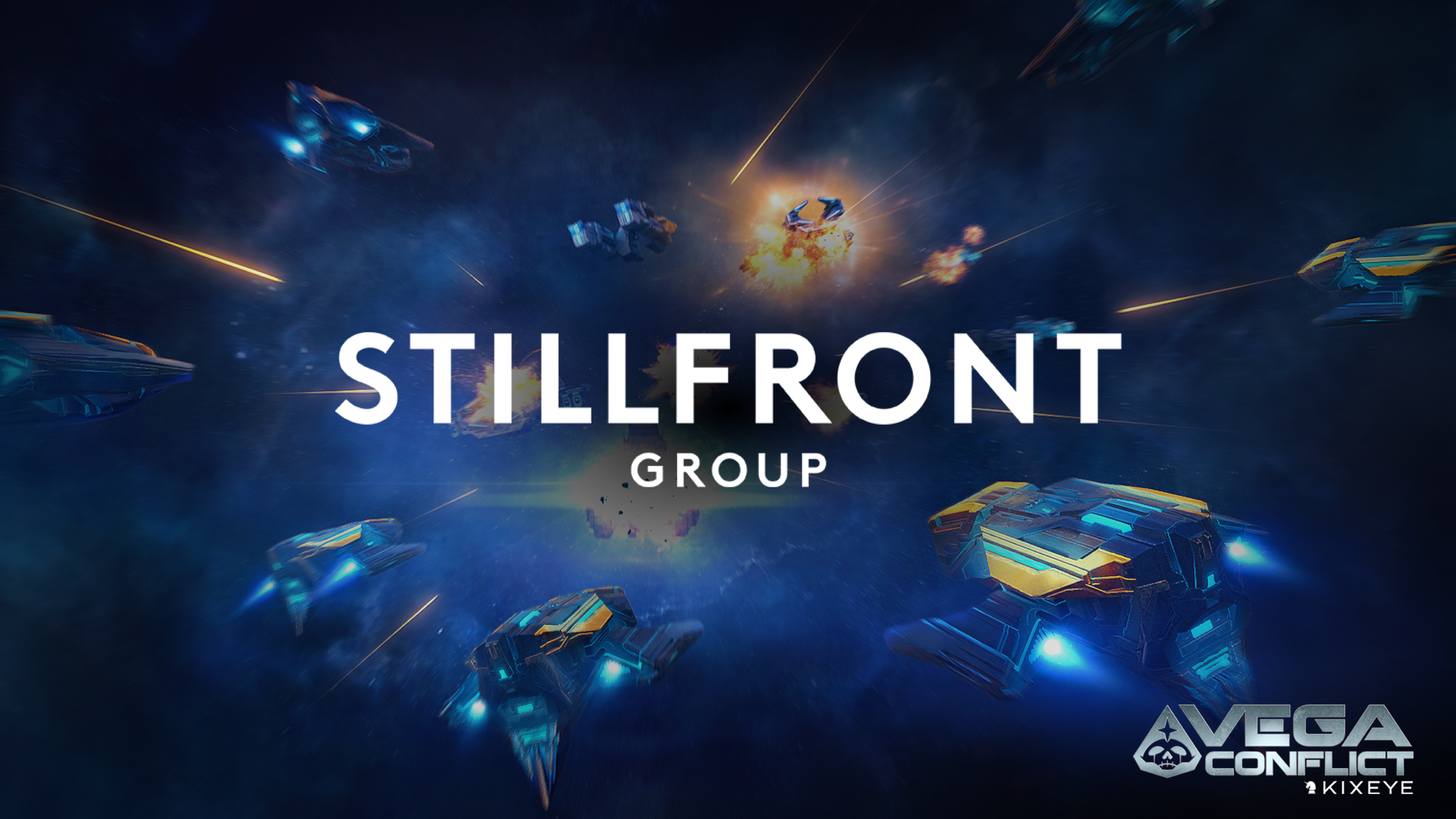 ---
DIVERSIFIED FORMAT AND GLOBAL FOOTPRINT
Stillfront reigns over a geographically diversified games-portfolio and has over 50 collaboration projects with 38 active games that can be categorized into 3 genres:
Casual & Mash-Up games (40% of sales)
Strategy games (33% of sales)
Segment saw moderate MAU growth of 11% year on year in Q3 2020
61% of the genre's games are on mobile
24% of sales are generated in Asia
Sales are led by the Nida Harb III franchise which is developed by Babil Games
Babil Games is a studio focussed on the Middle-East And North Africa (MENA) market and was acquired for $ 17m by Stillfront in 2016
Simulation, Action & RPG games (27% of sales)
Monthly Paying Users (MPU) grew 45% YoY
58% of the genre's games are on mobile
47% of sales are generated in Europe
Sales are led by the Big Farm game, developed by Goodgame Studios which Stillfront acquired in 2017 for around $ 310m
---
M&A DRIVEN GROWTH
The group is constantly looking for M&A targets in order to grow sales. In the process, it tries to lower its revenue volatility, add value by unlocking synergies and lengthen its targets' sales.
1. Lowering Revenue Volatility
Through its acquisitions, Stillfront aims to make its sales more predictable and less reliant on the fate of a few blockbuster games.
This is done by having a high number of games, from different genres, played on different devices and exposed to multiple geographies.
2. Chase Small Studios And Unlock Synergies
Stillfront provides shared distribution, publishing, marketing, analytics and administrative services to its studios.
Enabling these studios to cut overhead staff and focus on the core all while retaining their independence.
3. Turn One Time Hits Into Long Term Cash Generators
More than providing shared services, Stillfront provides the required cash and experience to turn games into long lasting successes with a loyal user base.
Stillfront's key success factors include shared best practises, world-class marketing and distribution and access to working capital
---
CONSOLIDATION RATIONALE
Stillfront's strategy is driven by the ongoing market consolidation which is increasing barriers to entry for new entrants and pushing weaker competitors out.
Larger game publishers are able to share their publishing and marketing abilities
Consolidated game developers share their customer base and can exploit cross-selling opportunities
Game engines, parts of games, scripts and development teams can be shared across several studios
This leads to a considerable increase in M&A activity.

"Total investment and M&A activity […] in April-June 2020 surpassed USD$10.5bn, representing an approximate 315% increase over the previous quarter" Mathew Broughton for The Gaming Economy

"[…] in 2020, M&A activity in the games industry has headed into overdrive, with multi-billion dollar acquisitions, key investments, and partnerships. Headline deals include Zynga's $1.8 billion acquisition of Peak Games" Craig Chapple for Sensor Tower

"[…] mobile games are expected to see strong interest in the long-term and game makers are looking for acquisitions to keep their portfolios fresh" Demitiri Diakantonis for The Middle Market
---
STILLFRONT SYNERGIES
In the M&A process, Stillfront has a particular focus on technical, marketing and transactional synergies in order to cut development time, reduce development costs, improve customer acquisition and reduce transaction costs.
1. Technical Platform Synergies
Sharing games parts and engines between the 18 Stillfront studios
This lowers the development risk and reduces development time
Providing joint access to global marketing capabilities and optimising user acquisition channels
This lowers the customer acquisition costs and increases the group's bargaining power with media partners
Enabling studios to share their PSPs and currency-conversion contracts
This reduces their transactions costs and provides instantaneous access to foreign markets
---
THE MARKET
Stillfront is ideally exposed to the mobile gaming market which is projected to rise by 14% each year over the 2020 - 2025 period. The continued rise in smartphone penetration and the free-to-play model are driving the market.
1. According to Mordor Intelligence, the mobile gaming market is set to grow by 14% each year over the 2020 - 2025 period
Driven by growing smartphone penetration, the continued rise of the free-to-play model and technological advancements
2. According to Statista, the mobile gaming market is set to grow by 10% each year over the 2021 - 2025 period
Driven by higher user penetration, going from 23.9% in 2021 to 28.5% in 2025
3. According to Newzoo, mobiles games spending grew 13.3% in 2020 and reached $ 77.2B
Driven by higher smartphone penetration and the free-to-play model which enables gamers to quickly pick-up new games

"Mobile will enjoy more growth than both PC and console gaming for a few reasons. Mobile gaming has the lowest barrier to entry: more than two-fifths of the global population owns a smartphone — and many mobile titles are free to play." Dean Takahashi for Venture Beat

4. According to Mordor Intelligence the global gaming market is set to grow by 9.2% a year over the 2020 - 2025 period
Going from $ 151B in 2019 to $ 257B by 2025
Driven by the upgrade cycle in consoles (Sony and Microsoft), the emergence of cloud gaming and the rise of eSports
5. According to Global Data, the global gaming market could reach $ 300B by 2025 up from $ 131B in 2018
Driven by the advent of mobile gaming, cloud gaming and virtual reality gaming and new payments model (in-game micro-payments) which boost spending

"At the same time, new technologies like 5G, cloud, and virtual reality will usher in a new phase of innovation" Ed Thomas for Global Data
---
FOUNDER-LED AND EXPERIENCED MANAGEMENT
Stillfront is a founder-led company as Jorgen Larsson is the group's CEO. Alexis Bonte, is the COO and the founder of a studio acquired by Stillfront. Management has strong experience in gaming and finance.
CEO and Founder of Stillfront
Previously worked 7 years at Ericsson GSM. He founded ESN Social Software which was later acquired by Electronics Arts and was the founder and CEO of Mind AB
Graduated with a Master of Science in Industrial Engineering from Linköpings Tekniska Högskola
Head of M&A at Stillfront
Previously worked during 7 years at Deloitte as Director of the Corporate Finance Advisory team. She was also a Director at IceCapital Securities AB and an Associate Partner at Deseven. She started her career as an M&A analyst at Carnegie.
Earned a Master of Science in Business Administration with a Major in Finance from the Stockholm University
COO of Stillfront. Also Co-Founder and board member eRepublik Labs (acquired by Stillfront)
Previously founded eRepublik Labs in 2007. He was also a Venture Partner for 3 years at Atomico, an European Venture Capital fund with Stripe, Supercall, Lime and Klarna amongst its investments
Earned a BA Honors Degree International Business & Languages from Regent's University London and completed a Global Leadership and Public Policy program from Harvard University
CFO of Stillfront
Formerly the CFO of Qliro Financial Services during 4 years and CFO of Vireo Energy during 3 years. He was a Treasury and Finance manager at Shell for 3 years
Is a Chartered Management Accountant (ACMA) and holds a Master in Management from the EADA Business School and a M.A. in Politics from University of Glasgow
---
TAKE A BREATH
So… This is a lot of information. Let's summarise:
Stillfront is a game developer and publisher leveraging M&A in order to grow
It has developed a successful "Buy - Optimise - Repeat" model and has proven through the Simutronics, Babil Games, eRepublik Labs and Bytro acquisitions that it can lengthen games' sales and reduce its own revenue volatility
It is exposing itself to the mobile gaming market which is set to grow by 14% over the 2020 - 2025 period
This market is driven by higher smartphone penetration and the continued success of the "free-to-play" model in which Stillfront excels
Stillfront has also understood the importance of consolidation in the gaming market as larger players drive out weaker studios and raise barriers to entry
Stillfront's M&A strategy is based on technical, marketing and transactional synergies which add value to its targets
---
FINANCIAL CHECK
Total Sales grew 94% in Q3 2020 to SEK 1,117m ($ 134m) versus SEK 577m ($ 70m) a year earlier
Gross margins decreased to 73% from 74% a year earlier
User acquisition costs as a percentage of net revenue stayed constant at 16%
Personnel expenses as a percentage of sales decreased to 15% from 19% a year earlier
Cash & Equivalents stood at SEK 1,052m ($ 126m) versus SEK 447m ($ 54m) in current liabilities
EBITDA margins increased to 41%, up from 36% a year earlier
By 2023, the group is aiming for sales of SEK 10,000m ($ 1.2B)
Representing an increase of 124% versus the Q3 2020 Annual Run Rate
All while keeping EBIT margins above 35% (currently at 37.5%)
---
BENCHMARK'S TAKE️
The Good
Mobile games market is growing by 14% over the next 5 years, boosted by the free-to-play format and smartphone penetration
Stillfront has turned itself into a well-oiled M&A machine, using cheap money to finance profitable acquisitions
It has proven that it is able to turn a one-time-hit into a cash generating machine providing long term windfalls
It is fully taking part in the industry's consolidation and is able to unlock considerable technical, marketing and transactional synergies
The Bad
An increase in interest rates could be adverse to Stillfront's fund raising
Stillfront's strategy might come under pressure if multiple game publishers bid for the same targets, increasing the overall valuations and reducing the acquisitions' appeal
Stillfront might be pressured in the long run by anti-trust issues, constraining the M&A strategy around which it built itself
---
Disclaimer
Please note that this article does not constitute investment advice in any form. This article is not a research report and is not intended to serve as the basis for any investment decision. All investments involve risk and the past performance of a security or financial product does not guarantee future returns. Investors have to conduct their own research before conducting any transaction. There is always the risk of losing parts or all of your money when you invest in securities or other financial products.