After Years Of Struggle, The Company Is Morphing Into A Giant Delivery Holding
Uber was founded in 2009 with the goal of making mobility easier and cheaper. By 2013, it was already operating in 35 cities and launched UberEATS, the food delivery service.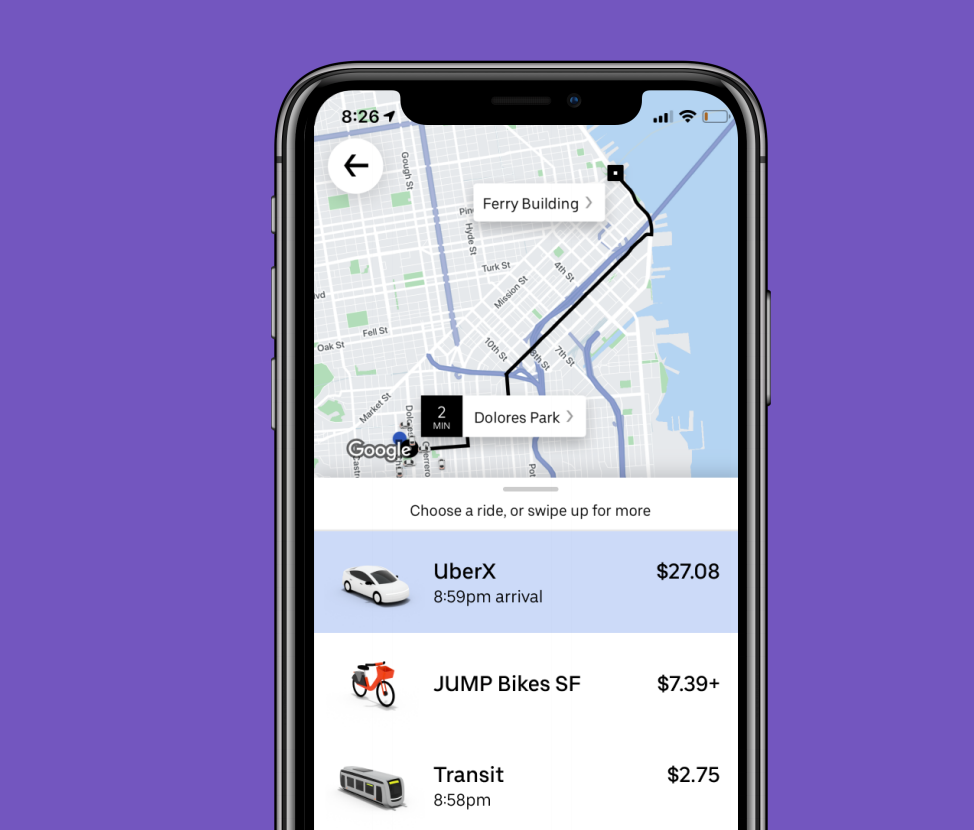 ---
THE MARKET
Uber expanded at an aggressive pace and entered international markets very quickly. When it could not win, it stopped its own operations but made sure to grab a share of its rival.
In 2016, it exited China by selling its operations to DiDi for a 15% stake and $ 1B in cash. In 2017 it combined it Russian operations with Yandex and got 37% of the shares. In 2018 it merged its operations in South East Asia with Grab and got 18% of the company. In 2020 it acquired Careem (UAE) for $ 3.1B and it sold its UberEATS operations in India to Zomato for a 10% stake
While it is leaving markets it cannot win into, it is consolidating its core businesses. In July 2020, Uber therefore agreed to acquire Postmates for $ 2.65B in stock
Uber is mostly active in the ride sharing and food delivery business. Two fast growing and large markets
Ride sharing market is set to grow from $74B in 2019 to $ 210B by 2025. Representing a CAGR of 19%.
Food delivery market is set to reach $ 476B by 2025 up from $ 375B in 2020 (CAGR of 4.8%). This market has received a 2 to 3 years boost from the pandemic as online delivery penetration jumped from 9% to 13% in a matter of months
---
THE PLAN TO WIN
Uber's strategy relies on two pillars. It seeks to dominate its home markets and own share of each location's leader in markets it cannot win into.
Mobility - Uber counts over 65% of all ride sharing bookings in its major markets: North America, Europe, LATAM and Oceania
Delivery - Uber is leading or holds the second spot in over 25 countries it is active in (includes US, UK, France, Mexico, Japan, Australia)
---
FINANCIAL CHECK
Total gross bookings decreased 10% YoY as Uber's mobility business was hard hit by the pandemic.
Mobility gross bookings decreased to $ 5.9B in Q3 '20 down 53% from $ 12,5B a year earlier. While delivery gross bookings increased by 134% to $ 8,5B from $ 3.6B a year earlier.
Overall, hardest hit regions where North America (30% decrease in GAAP revenue YoY) and LATAM (39% decrease in GAAP revenue YoY) while EMEA and APAC increased by 20 and 43% respectively.
Uber booked an operating loss of $ 1.2B in Q3 '20 but still had $ 9.4B in current assets versus $ 6.9B in current liabilities.
---
RISKS
Uber is still losing cash at a rapid pace and a second external hit would be a major drag on the business' cash situation. Uber has managed to turn itself into a full delivery business during the pandemic but it still badly needs its mobility business to drive its operations.
---
BENCHMARK'S TAKE
The pandemic has been a two-edged sword for Uber, boosting its food delivery business but slashing its mobility operations
Competition is intense but Uber manages to stand its ground by defending core markets and divesting non-core activities and non-core locations
Once the pandemic fades away, the food delivery will grow further from a larger base while the EBITDA profitable rides business will pick up again
Uber has now become the global "mobility" holding. Moving people, food and goods at a global scale either directly or indirectly
---
Disclaimer
Please note that this article does not constitute investment advice in any form. This article is not a research report and is not intended to serve as the basis for any investment decision. All investments involve risk and the past performance of a security or financial product does not guarantee future returns. Investors have to conduct their own research before conducting any transaction. There is always the risk of losing parts or all of your money when you invest in securities or other financial products.