XP Inc. is a Brazilian investment management company founded in 2001 by Guilherme Benchimol and Marcelo Maisonnave. The company started as a partnership of independent investment agents.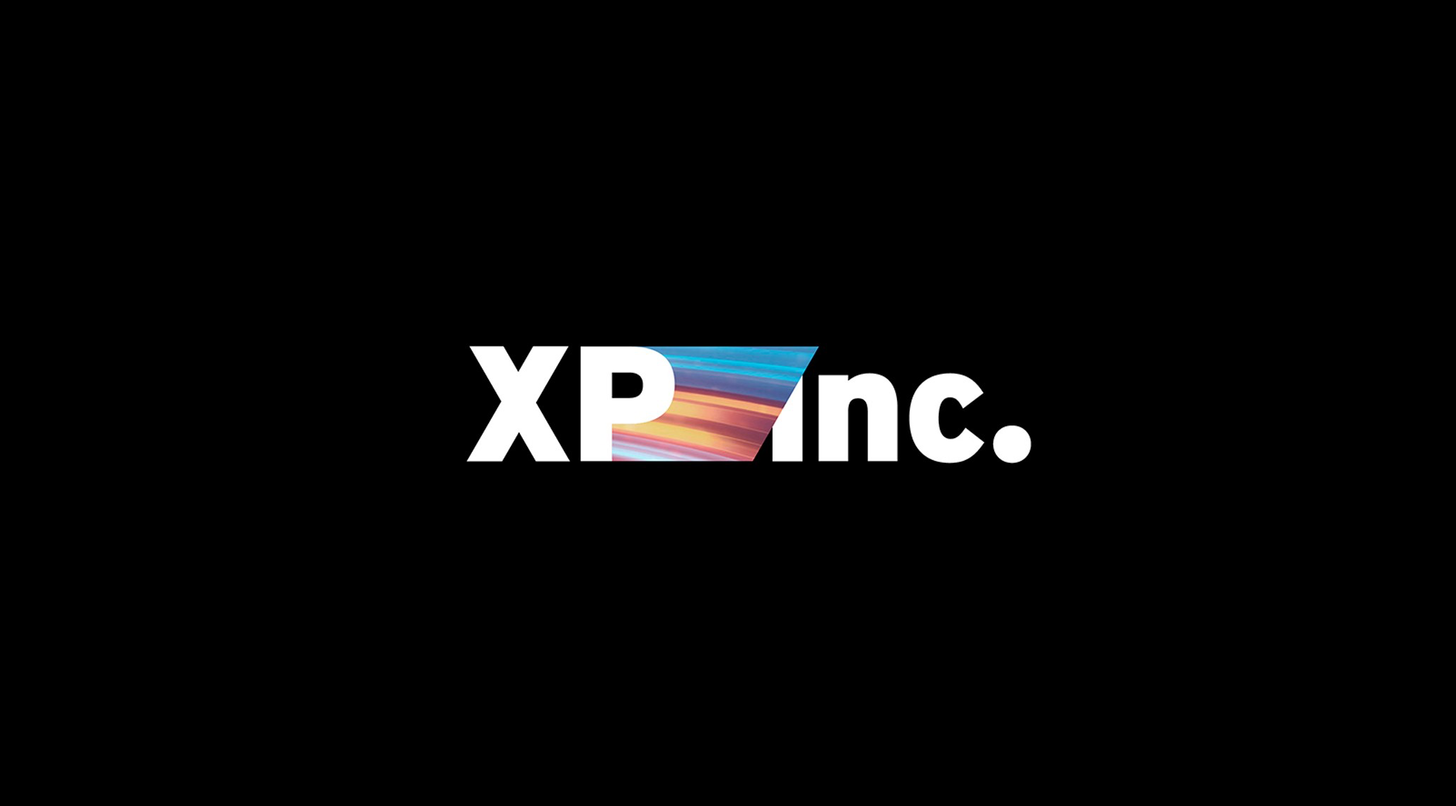 ---
GROWING SALES THROUGH MEDIA
In its early days, XP enrolled new customers through investing classes. This proved successful and the company expanded this consumer-first approach to include news websites, events and influencers.
The digital media segment enables XP to grow its user base while keeping their Customer Acquisition Costs (CAC) low.
---
CONSUMER FOCUS
The company's consumer offering is made of XP Investimentos, Clear and Rico. It conduct most of its operations via digital tools but also relies on 7,000 Independent Financial Advisors to assist clients.
1. XP Investimentos is aimed at their mass-affluent customer base and enables these to invest in stocks, investment funds, real estate funds, bonds and also XP's own investment products
Depending on their assets under custody, investors can get access to tailored investing services and private banking services
2. Clear is aimed at day-traders and derivatives-traders. It offers free brokerage services on most trades, technical and graphical analysis and machine-learning powered investing tools to test trading strategies
3. Rico is aimed at the upcoming digital native and offers free brokerage services, access to education material and a trading community
---
SERVING INSTITUTIONAL INVESTORS
Besides its retail offering, the company provides brokerage and issuers services to institutional and corporate clients.
XP Investments provides access to international markets for high-net worth customers and institutional clients. It also provides access to the Brazilian market to foreign institutional investors. XP Investments is a FINRA registered firm with offices in New York and Miami, and an FCA registered, with offices in London and Geneva
XP Issuer Services provides product structuring and capital markets services for corporate clients and issuers of fixed income products
---
MAKING MONEY
Revenue is increasingly led by the retail segment as XP expands its consumer offering with new solutions such as Rico and Spiti. It monetises its activities mainly through commissions and management fees.
1. Retail revenue (76% of total sales) is generated mainly through:
Management fees
Commissions
Rebates
Spreads
Placement fees
2. Institutional and issuers services revenue (19% of total) is generated through:
Commissions
Spreads
Placement fees
Underwriting fees
Advisory fees
3. Digital content revenue (1% of total) is generated through:
Courses
Advertisements
Events

"Digital content and media channels drive attractive unit economics [and ] Lower CAC" XP Investor Presentation
---
GROWING FAST
XP is supporting its growth by acquiring competitors that fit its business offering. These enable XP to enter new lines of business more rapidly.
In 2020, the company acquired Fliper, an app that enabled retail investors to manage multiple investments, compare the performance of their portfolio and access market news

"Fliper exponentially complements our service ecosystem by delivering additional value generation to all of its users, who in many cases still have accounts with several financial institutions" Gabriel Leal by Adelyn Gunawan for Latam List

In 2019, it acquired Spiti, which acts as a provider of independent research reports to retail clients
In 2017, it acquired the millennial-focussed brokerage service Rico for $ 80m, it had around $ 2B in AUC and 129,000 clients at the time

"The Rico acquisition was in line with our growth strategy to accelerate the expansion of our retail customer base and the further positioning of our complementary brands, namely XP Investimentos, Clear and Rico, and was a key driver of the expansion of our business" S1 Filling

In 2014, it acquired Clear in order to grow its online brokerage offering

"Clear has the most efficient online model on the market. Undoubtedly, it was the broker that has grown the most in this segment in recent years," Guilherme Benchimol taken from Epoca Negocios
---
PICKING A WINNER
XP is increasingly moving towards a consumer-first platform where it provides brokerage services to retail investors. In Q3 2020, it derived 76% of its revenue from its retail activities. Up from 72% in Q2 2020, 68% in Q1 2020 and 67% in Q4 2019.
At the same time, the company reportedly controlled 57% of the total traded volume and 28% of the assets under custody, giving it the leading position in the retail equity market. A similar story is told when looking at the number of website visits.
Rico (XP owned) scored 6.2m website visits, stable over the second half of 2020
Easynvest scored 2.5m website visits, a 22% decrease from its July 2020 level
This lead is echoed by investing-related websites.

"XP Investimentos is recognized as the largest brokerage investment in Brazil. With more than 18 years of experience, the company created by Guilherme Benchimol and Marcelo Maisonnave has reached higher levels every year." Fintech Brazil

"XP Investimentos is the largest independent broker in the country and also one of the most reliable. […] So much so that, in 2017, part of the company was acquired by the Itaú Unibanco group in a billion dollar transaction, which guaranteed the brokerage greater authority." Capital Research
---
THE MARKET
In recent years, XP has shifted its focus onto the retail market which is supported by a rise in non-bank investment assets. These are set to grow by around 30% each year in Brazil over the 2019 - 2024 period. The rise in interest for equity investments and the increase in investable assets are driving the market.
1. According to the Brazilian Association of Financial and Capital Markets Entities, 56% of Brazilians were interested in investing in 2018
However, only 25% of the population had actually made investments in the following year

"Brazilians have been traditionally characterized by a risk-averse savings and investment behavior, investing mostly in fixed income products, particularly the Poupança savings account"

"This behavior stems from the experience many current investors had throughout the eighties and nineties where these accounts where one of the few safe investment products. However, Poupança has offered very low returns in the recent past" Michael Wagner et Al.

2. According to a study conducted by Oliver Wyman, the proportion of investments held by non-bank institutions stood at 10% in Brazil in 2019 and is set to increase to 25% by 2024
For comparison, this ratio already stood at 87% in 2016 in the U.S. - leaving plenty of headroom for growth for players such as XP Inc.
Supported by the switch in investments from fixed-income products to equities
3. Still according to Oliver Wyman, investment assets are set to reach $ 2.8T by 2024, a yearly increase of 10% from 2019's level of $ 1.7T
All while investments assets held by Non-banks operators is set to increase from $ 180B to $ 700B over the 2019 - 2024 period, representing a 30% yearly increase
4. According to PwC and Sura Investment Management, Assets Under Management (AUM) in Latin America will more than double to $ 5.3T by 2025, up from $ 2.4T in 2018
Driven by a strengthening middle class and a rise in the value of local currencies against the U.S. Dollar
Falling interest rates will also push investors away from fixed income products and into equities
Brazil holds more than 61% of all of Latin America's AUM

"Brazil, the largest Latin American market, holds 61% of the region's total AuM" BCG Report
Investors will increasingly look for information and investing tools as they shift away from fixed income products into the equity market. Triggering an increase in demand for XP's products.

"This drive for product diversification within a more complex product offering is driving a growing demand for comparison platforms, risk management tools and advisors that can offer customized and individualized investment guidance." Michael Wagner et Al.

"In parallel, the expansion of digital solutions is providing greater access to products and information that were once restricted to subsets of banks' clients." Michael Wagner et Al.
---
FOUNDER-LED MANAGEMENT
XP Inc. is a founder-led company as Guilherme Benchimol is the group's CEO. Bruno Constantino holds the CFO role and was previously CIO at Graphus Capital and a Partner at BTG Pactual. Management has strong experience in finance.
CEO and Founder of XP Inc.
Founded XP Inc. in 2001 at 24 years of age and has been its Chief Executive Officer since. Guilherme Benchimol was part of Bloomberg's 50 most Influential People in the World
Holds a bachelor's degree in business economics from Universidade Federal do Rio de Janeiro
CFO of XP Inc.
Previously was the CIO of Graphus Capital from 2010 to 2012 and a partner at BTG Pactual from 2000 to 2010. He also served as a member of the board of directors of CEMIG from 2002 to 2004, Light from 2006 to 2009, and Valid from 2010 to 2019
Holds a bachelor's degree in mechanical engineering from Pontifícia Universidade Católica do Rio de Janeiro, an MBA from IBMEC Group and was awarded a Chartered Financial Analyst (CFA) charter in 2009
General Counsel, Director and Board Member of XP Inc.
Has been the general counsel of the XP group since 2013. Prior to joining, he was a lawyer at Barbosa, Müssnich & Aragão from 2005 to 2011
Holds a bachelor's degree in law from Universidade Cândido Mendes in Rio de Janeiro and holds a postgraduate degree in corporate law and capital markets from FGV
---
TAKE A BREATH
So… This is a lot of information. Let's summarise:
XP Inc. was founded in 2001 in an effort to bring investing to the masses
Demand was originally low but the founders soon started offering investing classes to retail investors (non-professionals), this proved successful and the company later expanded this customer acquisition model to include news websites, events and social media marketing
This enables XP Inc. to benefit from a low customer acquisition cost, supporting its growth and profitability all while generating the cash it needs to fuel its acquisitions
Thanks to its broad user base, it is able to boost its acquired targets' audience and improve profitability by introducing shared services and development teams
XP Inc. is now increasingly pivoting towards a consumer-first focus as demand for investing tools rises across the increasingly wealthy Brazilian population
XP Inc. is backed by Latin America's largest bank, reassuring initially sceptical customers, of XP's health going forward

"After Itaú—Latin America's biggest bank by market value—announced the acquisition, analysts expected XP to lose clients because it wasn't independent anymore. The opposite happened: Customers liked that XP now had a big bank as a partner." Bloomberg
---
FINANCIAL CHECK
Total revenues increased 55% year-over-year to R$ 2.2B ($ 411m) in Q3 2020
Total Assets Under Custody increased 61% year-over-year to R$ 563B ($ 106B)
Active client count increased 72% year-over-year to 2.6m
Gross profit stood at R$1,4B ($ 261m), for an increase of 53% year-over-year
Gross margins decreased to 66.4% from 67.2% a year earlier
Adjusted net income stood at R$ 570m ($ 106m), up 119% year-over-year
Adjusted net margin increased to 27.1% from 19.2% a year earlier
---
BENCHMARK'S TAKE
The Good
XP Inc. is growing at a fast clip as it provides the intuitive, easy to use and reliable trading tools a new generation of investors require
It is able to attract these investors to its platform thanks to its array of media outlets (news websites, events, social media), lowering its customer acquisition cost
XP Inc. is now backed by Itau, the largest Latin American bank. This provides the reassurance investors need as they move away from relatively more secure investments (bonds) towards equities
The company is moving its focus towards the retail market and claims the leading position in this market (both in terms of trading volume and assets under custody), a statement confirmed by third party sources
The trading market in Latin America is growing as wealth is being built up and the amount of investable assets increases dramatically
The Bad
Large and established fintech and e-commerce giants in Latin America might enter the market and take advantage of their established user base to spread their services
XP Inc. is focussed Brazilian market, which might encounter adverse currency risks driven by broader (geo)political events
---
Disclaimer
Please note that this article does not constitute investment advice in any form. This article is not a research report and is not intended to serve as the basis for any investment decision. All investments involve risk and the past performance of a security or financial product does not guarantee future returns. Investors have to conduct their own research before conducting any transaction. There is always the risk of losing parts or all of your money when you invest in securities or other financial products.