TECH COMPANIES SLOW DEMAND
As they downsize, the large technology corporations that fuelled U.S. office demand for years are now breaking leases and saturating commercial areas with office space.
Millions of square feet of office space are being lost by Facebook owner Meta Platforms, Lyft, Salesforce.com, and other digital firms in San Francisco, Silicon Valley, New York, Austin, Texas, and other locations
In the midst of a hiring freeze, Amazon also ceased development on new office buildings in July and is now planning to fire thousands of employees
---
ADJUSTING BACK TO REALITY
Despite the fact that lease activity across all industries decreased during the pandemic, the tech industry accounted for the majority of new office demand, according to real estate services company CBRE. During that time, many tech firms continued to grow their office footprints.
Now that a recession may be on the horizon and businesses cut back on employee compensation, tech corporations are realising they have too many floors of office space and want to sell off significant portions of it
According to CBRE, businesses in the technology industry have put roughly 30 million square feet of office space on the market for subleasing, more than twice the 9.5 million square feet they were looking to rent in the fourth quarter of 2019
---
RESIDENTIAL REAL ESTATE ALSO SLOWING DOWN
KPMG chief economist Diane Swonk expects home prices to drop by at least 15% in the U.S. as the pandemic-fuelled boom in home prices takes a hit. Rising mortgage rates are increasingly discouraging would-be buyers from taking out loans and convincing would-be sellers to hold onto their lower fixed rate.
According to data from the Federal Reserve Bank of Dallas, this sharp increase in mortgage rates could raise the odds of a severe house price correction and cause a 20% decline in home values across the U.S.
With record-low mortgage rates and an increase in work-from-home orders, the pandemic produced a unique elixir for the real estate market that sparked a rise in desire for home ownership
In order to win their bids, some buyers offered way above market price and many purchases were fuelled by a so-called fear of missing out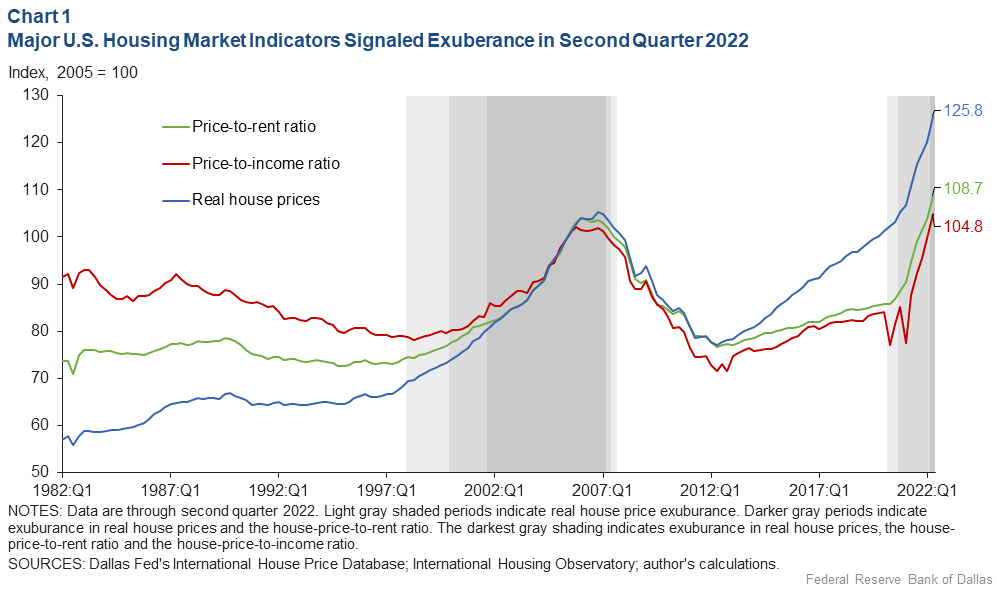 "Such a negative wealth effect on aggregate demand would further restrain housing demand, deepening the price correction and setting in motion a negative feedback loop," Dallas Fed economist Enrique Martinez-García
---
Disclaimer
Please note that this article does not constitute investment advice in any form. This article is not a research report and is not intended to serve as the basis for any investment decision. All investments involve risk and the past performance of a security or financial product does not guarantee future returns. Investors have to conduct their own research before conducting any transaction. There is always the risk of losing parts or all of your money when you invest in securities or other financial products.
Credits
Photo by Nick Fewings on Unsplash.