Weakening Global Output Suggests Rates Might Come Down
The latest reports on jobs and inflation present a complex and nuanced outlook as the labor market continues its recovery from the profound shortages witnessed in the wake of the pandemic. While progress is being made, it is worth noting that the number of job openings remains disproportionately high when compared to the pool of available job seekers, indicating ongoing imbalances.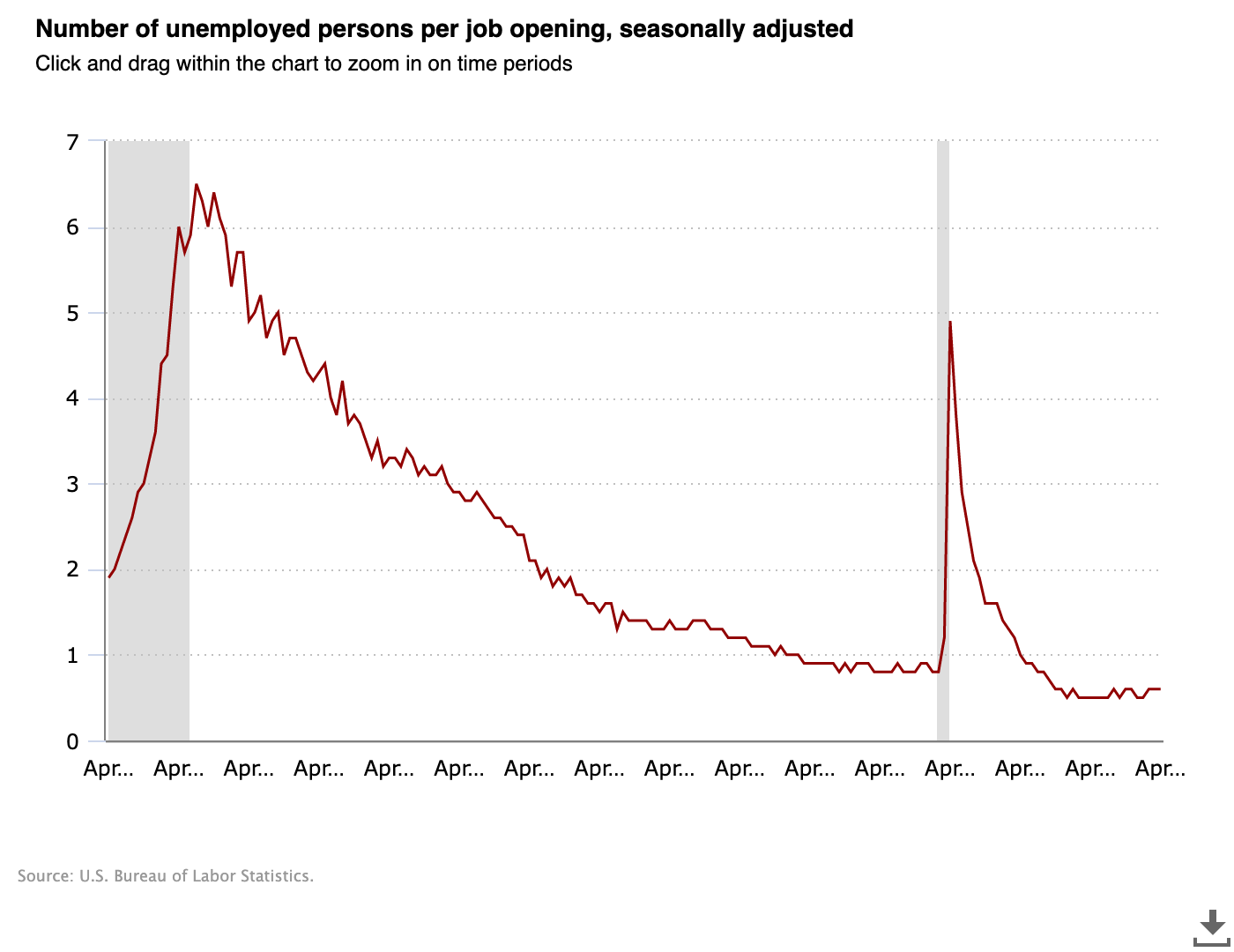 In addition, the decreasing exports from China, which played a pivotal role in the inflationary pressures experienced last year, serve as a concerning indicator of potential waning global demand. This development raises questions about the strength and sustainability of the international economic landscape.
---
Resilient U.S. Economy
The U.S. economy displayed remarkable resilience in May, as it continued to generate an impressive number of jobs despite facing several obstacles, according to the Labor Department's report. Both the public and private sectors experienced a robust increase in payrolls, adding 339,000 jobs during the month. However, the unemployment rate rose to 3.7% in May, slightly surpassing the estimated 3.5%. This increase occurred even though the labor force participation rate remained unchanged. Although the jobless rate was the highest since October 2022, it still remained close to its lowest level since 1969.
Average hourly earnings, a crucial indicator of inflation, rose by 0.3% for the month, aligning with expectations. On an annual basis, wages experienced a 4.3% increase, slightly below the estimated figure by 0.1 percentage point.
Paul Ashworth, Chief North America Economist for Capital Economics, noted that the report revealed minimal signs of weakness, with the only notable aspect being the decline in average weekly hours worked. The average hours reached their lowest level since the depths of the Covid crisis in April 2020, falling from 34.4 to 34.3.
These employment figures for May arrive during a challenging period for the economy, with many experts still anticipating a potential recession later this year or in early 2024.
---
China Slows
China experienced a decline in exports during May, marking the first drop since February. This has raised concerns about a potential slowdown in the growth of the world's second-largest economy. According to customs data released on Wednesday, exports experienced a significant 7.5% year-on-year decrease, amounting to $283.5 billion. This decline was much steeper than the modest 0.4% drop projected by a Reuters poll.
The magnitude of the decline was noteworthy as it brought export volumes below their levels at the beginning of the year, even after considering seasonal fluctuations and changes in export prices
Julian Evans-Pritchard, the head of China Economics at Capital Economics, emphasized this fact in a note, indicating that global demand for Chinese goods appears to be subdued
---
Disclaimer
Please note that this article does not constitute investment advice in any form. This article is not a research report and is not intended to serve as the basis for any investment decision. All investments involve risk and the past performance of a security or financial product does not guarantee future returns. Investors have to conduct their own research before conducting any transaction. There is always the risk of losing parts or all of your money when you invest in securities or other financial products. Please note that the writer of this article is not registered as a financial advisor.
Credits
Photo by Ian Taylor / Unsplash