The Home Goods Retailer Is Considering Bankruptcy
Founded in 1971, Bed Bath & Beyond is an omni-channel retailer of domestic merchandising and home furnishing. The company operates a network of physical stores and various websites.
Last week, Bed Bath & Beyond reported to the SEC that there is a "substantial doubt" about its"ability to continue going". Last year, the company already made plans to shutter 150 stores and 20% of corporate jobs. As of February 2022, it operated 953 retail stores in the U.S, Puerto Rico and Canada. The company is counted among the Fortune 500.
Bed Bath & Beyond was first known simply as Bed 'n Bath in 1971 when it was founded by Warren Eisenberg, the company later rebranded to Bed Bath & Beyond in 1987
The company was then a single store in New Jersey that sold plenty of sheets and towels at reasonable costs, eliminating the need for customers to wait for a department store sale twice a year
Bed Bath & Beyond had grown to 17 stores by 1985, mostly in California and the greater New York region
The company launched its first superstore concept in 1985, a 20,000-square-foot store that served as the model for the current Bed Bath & Beyond store
In 1999, sales topped $1 billion
In 2002, Bed Bath & Beyond bought the health and beauty retailer Harmons, it later acquired Linen Holdings and Cost Plus World Market in 2012
In the late 2010s, the company started showing signs of struggle, its stores Linens 'n Things went out of business and sales collapsed as a result of the management's failure to adjust to the changing retail environment in booming e-commerce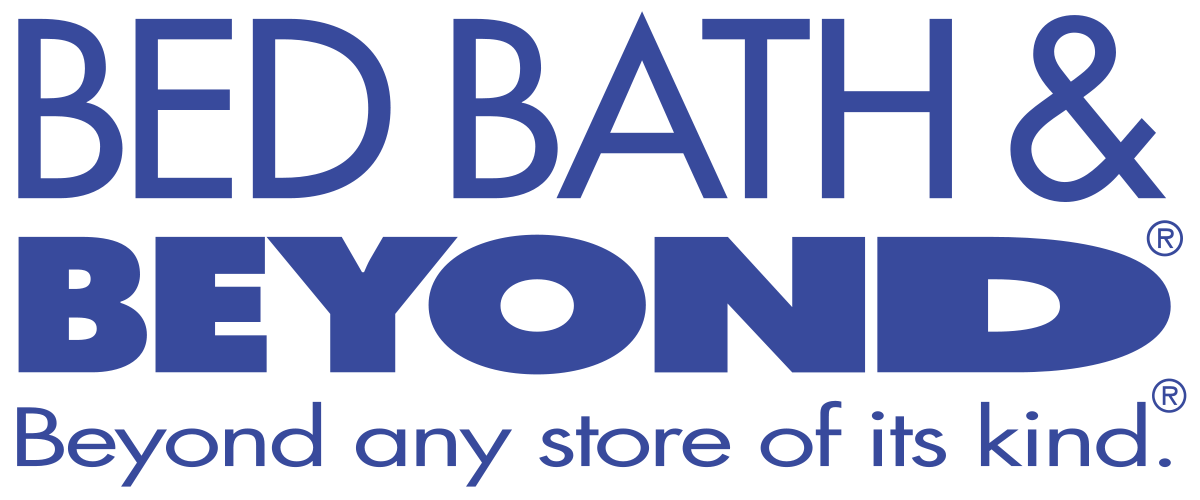 ---
Bankruptcy Filling Ahead?
In its SEC filling, Bed Bath & Beyond wrote: "The Company continues to consider all strategic alternatives including restructuring or refinancing its debt, seeking additional debt or equity capital, reducing or delaying the Company's business activities and strategic initiatives, or selling assets, other strategic transactions and/or other measures, including obtaining relief under the U.S. Bankruptcy Code, [...] These measures may not be successful."
As the struggling company prepares for a prospective bankruptcy filing that would take place in New Jersey in the coming weeks, Bed Bath & Beyond is expanding its team of legal consultants, according to people familiar with the matter
"In our view, Bed Bath & Beyond is too far gone to be saved in its present form, [...] A catalogue of missteps has run the company into the ground and has made it increasingly irrelevant. Only very radical action will allow it to survive and even if it does, it will be a shadow of its former self." Analyst Neil Saunders, managing director of GlobalData wrote about the company.
Activist investors also got their hands on Bed Bath & Beyond shares. In March 2022, Bed Bath & Beyond made a deal with activist investor Ryan Cohen, who co-founded Chewy and is the chairman of GameStop.
Cohen reportefly bought 7 million shares and call options for a 9.8% stake in the company
However, in August 2022, Cohen sold his stake making about $59 million on his sale
---
A Series Of Missteps
When Amazon, Wayfair, Walmart, Target, and other brands expanded their home furnishings lines, Bed Bath & Beyond sales started to slow down. The company also had notable failures, such as the $12 million purchase of One Kings Lane in 2016 which it ended up selling in 2020.
In an effort to build on his success as head of merchandising at Target, Mark Tritton, who was appointed CEO of Bed Bath & Beyond in 2019, made the decision to redesign the retailer's private label home brand. However, the move was unsuccessful
When Americans were forced to spend more time at home due to the pandemic, the company was able to ride the wave of consumer spending, but it was unable to take advantage of the momentum
Later, as most of its rivals battled with too much inventory, its supply chain activities were badly managed. Some of the shelves were completely stocked, while others were empty. Coupons, which are almost always associated with Bed Bath & Beyond, hurt the business's bottom line but also attracted customers
---
Poor Financial Results
Bed Bath & Beyond turnaround strategy has not succeeded, as CEO Sue Gove conceded during the earnings call two weeks ago. The company reported greater quarterly losses than anticipated with a $393 million loss for the third quarter of its fiscal year. Losses increased by 42% from the same period last year and were worse than the $385.8 million quarterly loss it had previously forecast.
Net sales amounted to $1.26 billion, a 33% decline from the $1.88 billion sales in the previous year
The company has already reduced expenses and will do so by an extra $80 million to $100 million, including an undefined number of layoffs, according to CEO Sue Gove
Sue Gove stated that the company is on pace to close the 150 outlets it had previously indicated
Operating costs have decreased from $698 million to $583.6 million
However, Bed Bath & Beyond net losses over the first nine months of the fiscal year have already surpassed $1.12 billion
In an attempt to restructure its operations, Bed Bath & Beyond has been phasing out some of its own labels and intends to reintroduce more national brands and well-known products.
However, suppliers have altered payment terms or ceased sending goods as a result of the company's financial woes, leaving store shelves emptier than usual
"Although we moved quickly and effectively to change the assortment and other merchandising and marketing strategies, inventory was constrained and we did not achieve our goals" CEO Sue Gove during Bed Bath & Beyond's earnings call
---
THE BOTTOM LINE
The once innovative home furnishing company Bed Bath & Beyond is in a battle for its own existence, and it doesn't look like it will be able to stay in business after a quarter of significant losses and dwindling sales.
---
Disclaimer
Please note that this article does not constitute investment advice in any form. This article is not a research report and is not intended to serve as the basis for any investment decision. All investments involve risk and the past performance of a security or financial product does not guarantee future returns. Investors have to conduct their own research before conducting any transaction. There is always the risk of losing parts or all of your money when you invest in securities or other financial products.
Credits
Photo by Melinda Gimpel on Unsplash