Jumia was founded in 2012 by Jeremy Hodaraand, Sacha Poignonnec, both ex-McKinsey consultants along with Tunde Kehinde and Raphael Kofi Afaedor. It was originally launched in Lagos, Nigeria and was present in 18 countries by 2018.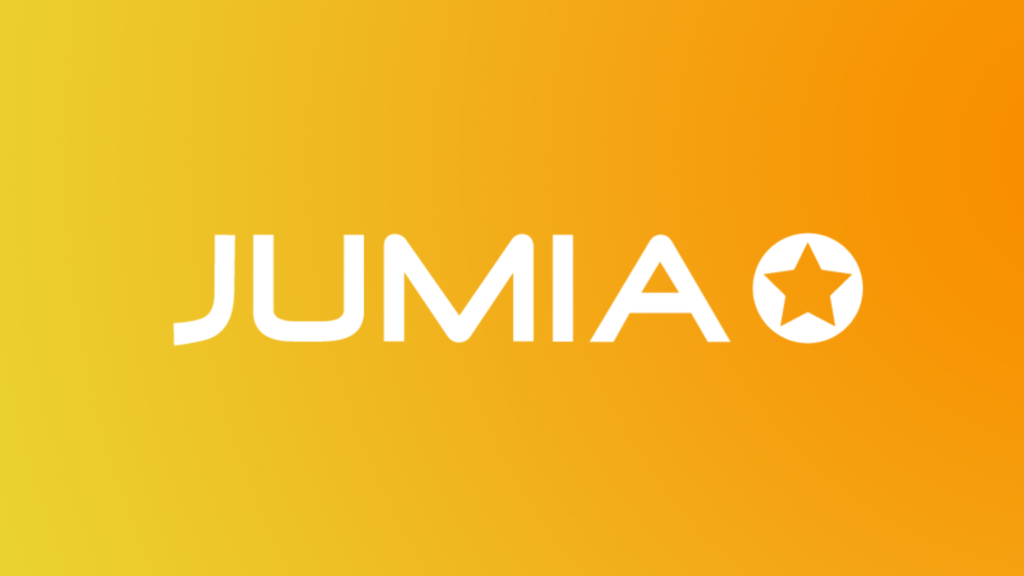 ---
THE MARKET
e-Commerce market in Africa is set to rise by 15.5% a year between 2020 and 2025. Sales reached $ 19.9B in 2020 and will reach $ 40.1B by 2025 as user penetration increases from 24% in 2020 to 39.5% in 2025. McKinsey & Company even sets this number at $ 75B by 2025.
Attractive numbers! But what is really driving this?
Currently there are 272m mobile internet users in Sub-Saharan Africa. Representing a 26% penetration rate. This is set to grow to 475m users by 2025. Good for a 39% penetration rate and a CAGR of 10%.
SIM connections will also increase to 1.05B up from 816m today, with a penetration rate increasing from 77% to 86%. All the while, internet penetration is already above 70% in North Africa.
Percentage of Unbanked People
The share of unbanked population might be as high as high as 60% according to certain figures.
However, users can now use banking services through their smartphones as the total transaction value through mobile phone increased by around 25% in Africa in 2019.
Africa is not standing still as population and income per capita are increasing. Driven by large urbanisation rates as productivity is 3 times as high in cities as in rural areas.
The World Economic Forum projects consumer spending in Africa to reach $ 2T by 2025 up from $ 1.3T in 2015. Furthermore, according to Landry Signé from the Brookings Institution:

"At present, the middle class accounts for roughly one-third of the region's population, but it is expanding so quickly that total consumer expenditure is expected to double by 2020"
Reliability of Postal Service
This is still a key weakness for the development of e-commerce in Africa. As MercadoLibre is doing in Latin America, e-commerce players have to build their own logistics service. However, smart solutions can greatly help as reported by Nicolas Goldstein:

"Nigerian Post Service, has remedied the approximation of mailing addresses by using What3words. It is a GPS service that divides the world in squares of 3m x 3m and that attributes 3 words to each square. Nipost is consequently better prepared for mail and parcel deliveries."
Furthermore, international logistics company are not standing still as DHL has expanded to serve 34 African countries.
This market is moving upwards and supported by strong underlying fundamentals such as population growth, rising internet penetration and increasing urbanisation which on its turn increases productivity and disposable income.
Question is now how we can get a share of this market? Let's review the key players:
Jumia has 8.5m website visits in Nigeria only (one of their biggest market) down from 9.5m in May 2020
Konga (from Nigeria) has 1.7m visits stable since May 2020
Takealot (from South Africa) has 10.6m website visits down from 12m in May 2020
Jumia looks interesting, here is a quick look at its numbers.
---
FINANCIAL CHECK
Gross Merchandise Value was down 28% YoY to € 187m for Q3 '20. On the other hand, gross profit increased by 22% to € 23.2m - after fulfilment this comes down to € 6m in profit up from a loss of € 1.7m a year earlier.
Sales and Marketing expenses of € 6.2m, a YoY decrease of 55% and lowest since 2017. Sales & Advertising expense of € 0.9 per order down from € 2 one year ago. This creates an operating loss that reached a 3-year low of € 28m, decreasing 49% YoY.
JumiaPay's Total Payment Volume reached € 48m, a YoY increase of 50%.
---
GOOD! SO WHAT?
It is fair to say, this story is not an easy one. e-Commerce in Africa is meant to boom but here we have a leading player that saw its sales decrease in the middle of a large pandemic.
However, this is not a reason to discard Jumia. The numbers show that they did not try to boost sales but rather improve their operations. First, they improved their gross margins by changing their product-mix:

"The business mix rebalancing initiated late last year has increased our exposure to everyday product categories and, combined with enhanced promotional discipline, supported unit economics." - Q3 Results
Second, they cut down operating expenses by rationalising marketing expenses and improving their logistics:

"In addition, we made multiple enhancements across our logistics and marketing operations that led to a decrease in fulfilment and marketing expenses for the third quarter of 2020 by 20% and 55% respectively, on a year-over-year basis." - Q3 Results
On top of that, they continued to expand their JumiaPay solution as they launched a pilot in Egypt to offer pre-paid physical and virtual card. This is in partnership with Mastercard and ADIB, a leading bank in the Middle East & North Africa region.
Finally, Jumia launched a pilot for Jumia Games in partnership with Mondia, a marketing and digital content distribution company. These games offer a subscription based service with unlimited access to over 500 games that include in-app purchases.

"The gaming industry is expected to grow at a CGAR of 12% until 2025 and with more than 200 million Africans who are below the age of 35, the continent has tremendous potential in the mobile gaming segment" - Dr Amadeo Rahmann, CEO of Mondia
---
THE BOTTOM LINE
Investing in Jumia is inherently risky. Investors are buying a company that is in the midst of a turnaround while loosing cash at a very fast pace
An investment is motivated by the very strong market growth as population grows, urbanisation levels increase, internet becomes widespread and disposable income rises
If Jumia succeeds its turnaround, the reward could be high as it is still valued at around $ 3B today. This is only a sliver of the valuation more established players command
We do not expect the larger international e-commerce players to fight for the African market in the short to medium term as there are easier and more profitable market requiring less investments that these giants could pick first
---
Disclaimer
Please note that this article does not constitute investment advice in any form. This article is not a research report and is not intended to serve as the basis for any investment decision. All investments involve risk and the past performance of a security or financial product does not guarantee future returns. Investors have to conduct their own research before conducting any transaction. There is always the risk of losing parts or all of your money when you invest in securities or other financial products.