LiveChat was founded in 2002 in Poland and is a Software as a Service company. It enables businesses to add chatbots and live communications features directly on their website. The company now counts over 31,000 customers (and over 25 Fortune 500 companies) and is present in over 150 countries.
Annual sales stood at $ 1.5m in 2011 and reached $ 14m in 2015
The company is on track to generate over $ 45m in sales in 2020 at Net Margins of 58%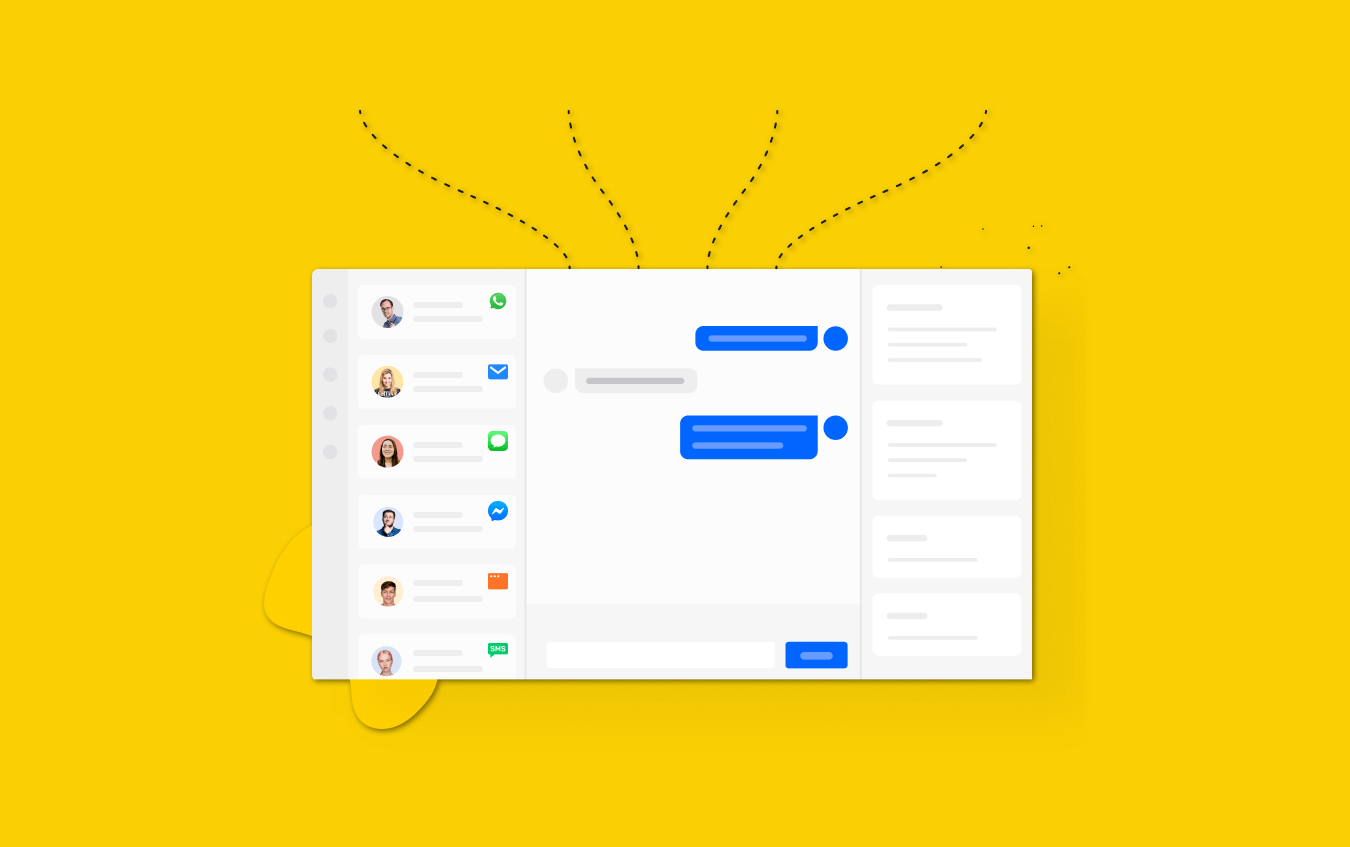 ---
CHATBOTS AND COMMUNICATIONS
The company operates a set of 4 communication tools, aimed at connecting businesses with customers, streamlining customer service, automating conversations and centralizing company knowledge.
LiveChat also enables developers to build their own chatbots, distribute these through the LiveChat marketplace and monetize these. Developers can also build private apps.
LiveChat Marketplace offers Stripe, Telegram, Zoom, Slack, Salesforce (and more) integrations, enabling users to run some of these applications' features directly in the chat
---
STRONG TRACK RECORD
LiveChat is growing its customers base at a global scale, expanding its product offering and signing up tier-1 customers. The firm's operations have been boosted by the pandemic and are supported by a growing Average Revenue Per User (ARPU).

"Online communication is becoming more and more important to companies around the world and the pandemic has accelerated the already visible trends related to digitalization."

"We are satisfied with the results achieved, but we set ourselves very ambitious targets for the future – the development of LiveChat and our other products and combining them into a coherent offer are measures that will help us achieve our goal - to eliminate communication barriers between companies and their customers" LiveChat's CEO Mariusz Ciepły
LiveChat passed the milestone of 31,000 paid customers, coming from 20,000 customers in 2017 and 5,000 customers in 2014
LiveChat's ARPU reached $ 111 in Q2 2020 up from $ 93.8 a year earlier

"The increase in the ARPU of the LiveChat product is the effect of upselling to existing partners who use the product more intensively and attracting larger customers. The change in the LiveChat pricing model at the beginning of 2020 was also important." H1 2020 Results

The company is growing its presence in North America and building a sales department in the United States
In October 2020, the company powered over 50m chats in one month, versus 27m chats on average each month in 2018
G2 ranks LiveChat as a leader in the live chat software space, along with competitors as Zendesk, Freshdesk and Intercom
Clients include Adobe, Asana, Unilever, Ikea, Sony and PayPal
---
THE MARKET
The helpdesk and chatbot market is set to rise by over 20% a year over the 2020 - 2025 period. Driven by technological advances in machine learning and natural language processing. Companies also increasingly rely on chatbots and automated helpdesks to quickly and efficiently deal with customer service.
1. According to the IMARC Group, the helpdesk automation market is set to grow by 20% each year over the 2020 - 2025 period
Driven by the need for companies to rationalise their costs and optimize their operations on low value-adding activities

"It replaces the level one (executive) support and low-value processes to minimize support costs and provide transparency, enhanced productivity and improved consumer experience." IMARC Group
2. According to Mordor Intelligence, the chatbot market is set to grow by 34.7% each year over the 2020 - 2026 period, going from $ 17.2B in 2020 to $ 102.3B in 2026
Driven by technological advances in machine learning, the need for companies to improve customer service while optimizing their operations

"Chatbots are poised to grow at a significant rate, owing to which the companies are ready to adopt the technology to their existing business portfolio. According to MIT technology review, 90% of the business reported faster complaints resolution with the bots." Mordor Intelligence
3. According to Business Insider, the consumer retail spend via chatbots worldwide is set to reach $ 142B in 2024, up from $ 2.8B in 2019
Driven by the need to reduce operating costs and customer demand for constant assistance

"Nearly 40% of internet users worldwide prefer interacting with chatbots than virtual agents, and with major industries including retail and healthcare turning to digital technology, chatbots will likely increase in popularity moving forward." Insider Intelligence
---
FOUNDER-LED AND EXPERIENCED TEAM
LiveChat is a founder-led company as Mariusz Cieply is the Chief Executive Officer and has been at the company since 2002. Urszula Jarzebowska is a member of the board and is an early employee at LiveChat with responsibilities in finance and accounting.
Mariusz Cieply is the Chief Executive Officer and is one of LiveChat's founder
Has been with LiveChat since its founding in 2002 – first as software developer, later as project manager and now as its CEO. Mariusz is LiveChat's product lead and evangelizer. He is also a member of the supervisory boards of Brand24, Venture Inc. and TimeCamp
Graduated with a Master Of Science in Computer Science from the Faculty of Electronics at the Wrocław University of Technology (specializing in information system engineering)
Joanna Alwin is the Chief Financial Officer of LiveChat
She is also on the board of Venture Inc SA
Received an undergraduate degree from Poznan School of Banking in the field of Finance and Accounting and post-graduate studies in the field of Taxes in the Tax Advisory group
Urszula Jarzebowska is a member of the board
Part of LiveChat from day one, Urszula leads the company's finance and administration. Has 12 years of financial experience with both public and venture-backed companies
Graduated from the University of Economics in Wrocław in the field of Accounting and Controlling. Also hold a degree from the Kozminski University in Warsaw in the field of IAS / IFRS
---
TAKE A BREATH
So… This is a lot of information. Let's summarise:
LiveChat is a founder-led Software as a Service company founded in 2002. It is active in the chatbot and helpdesk market
The chatbot and helpdesk market is set to grow by 20% each year over the 2020 - 2025 period, driven by technological advances, the need for companies to improve their customer service while keeping costs under control
Through its marketplace, LiveChat enables developers to build their own apps and integrations on top of its existing infrastructure, significantly growing the number of features its products offer
LiveChat is growing 35.5% year-on-year and scores net margins of 55%, enabling it to self-sustain its growth while distributing a dividend
---
FINANCIAL CHECK
PLN 84.7m ($ 22.8m) in revenue (increase of 35.5% year-on-year) and PLN 46.4m ($ 12.4m) in net profit in the first half of the 2020/21 financial year
Gross margin stood at 82.8% and the operating margin stood at 58.6%
The EBITDA margin 64.1% and the net margin was 54.8%
EBITDA result in this period increased by 31.8% to PLN 54.3m
The company generated PLN 48m in cash flows from operating activities
In September 2020, the Company paid a dividend from the profit for the previous financial year, and at the end of the 2020/21 half-year, it held PLN 31.1m in cash funds
The number of active and paying LiveChat customers at the end of September 2020 was 31,306 versus 28,376 a year ago
The solution is used by companies, institutions, and universities from 150 countries around the world
In the same period, the number of ChatBot customers increased to 1537 compared to 794 a year ago
The revenue generated by the ChatBot product amounts to PLN 2.84m in H1, which means an increase of ca 230% per year
---
BENCHMARK'S TAKE
The Good
LiveChat is a founder-led SaaS company active in the rapidly growing chatbot and customer service field
The company is highly profitable, scoring net margins of 58% while growing sales by 35.5% year-on-year
It is expanding at a global scale and looks to increase its presence in the large and growing U.S. market
Product-wise, the company's solutions are ranked next to Zendesk, a leading industry player and LiveChat manages to sign up tier-1 customers in the likes of PayPal and Adobe
The Bad
Larger technology companies' foray into chatbot may negatively impact LiveChat's sales
The company has a dividend policy in place, using its cash to fund acquisitions may provide a better outcome for shareholders
---
Disclaimer
Please note that this article does not constitute investment advice in any form. This article is not a research report and is not intended to serve as the basis for any investment decision. All investments involve risk and the past performance of a security or financial product does not guarantee future returns. Investors have to conduct their own research before conducting any transaction. There is always the risk of losing parts or all of your money when you invest in securities or other financial products.