Li Ning is a Chinese sportswear and sports equipment company founded by former Olympic gymnast, Li Ning in 1990. The company is headquartered in Beijing, China and has research and development, design, manufacturing, distribution and retail capabilities. In addition to its core Li Ning brand, the group also manufactures, develops, markets, distributes and sells various sports products which are self-owned or licensed to the company, including: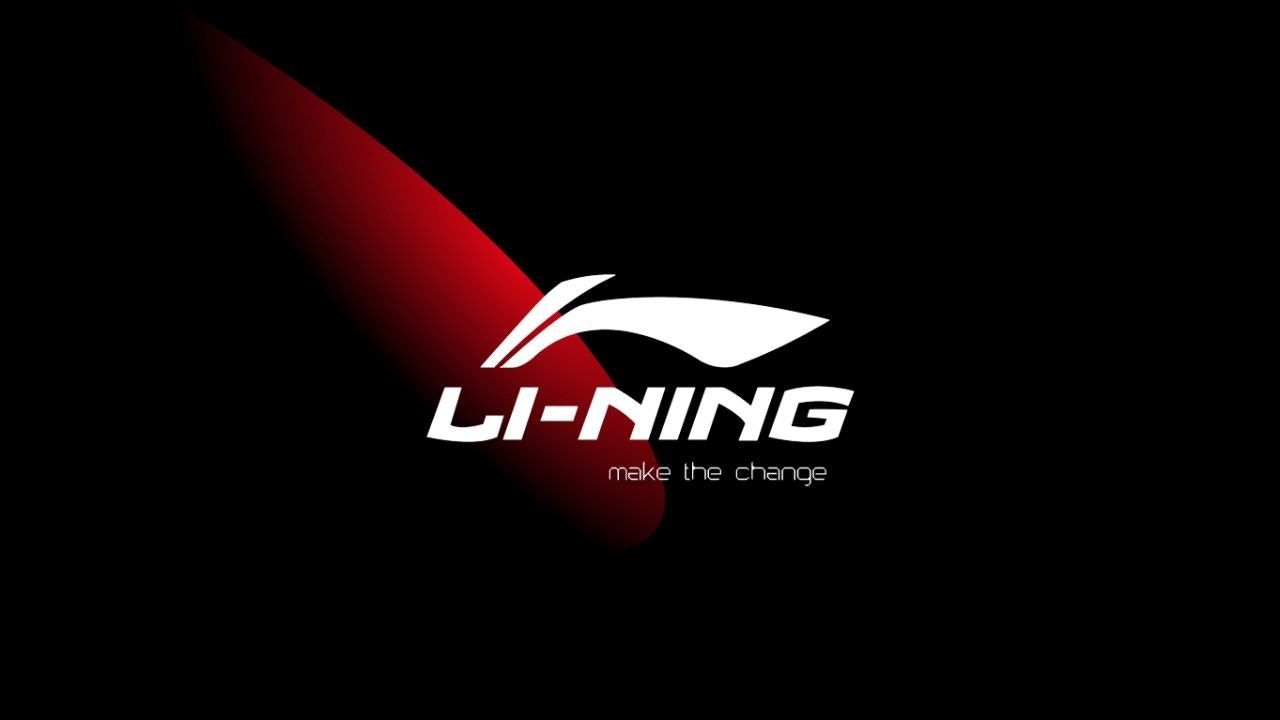 ---
OMNI-CHANNEL OPERATIONS
The company retails sportswear, equipment and streetwear through a network of 7,000 shops in China (68% of these are franchised outlets), an e-commerce website for Chinese and European customers and an Amazon store for U.S. and Japanese customers. The company derives 1.1% of its sales from international channels.
Some of the brand's products are also available through third-party retailers and e-commerce platforms (e.g. Farftech)
In an effort to improve its store efficiency, the company closed 8% of its physical shops during the first half of 2020, with an 8.2% decrease in franchised outlets and 4% decrease in directly-operated outlets

"During the period, in the midst of the COVID-19 pandemic and based on the channel optimization strategy, the Company continued to actively accelerate the closure of loss-making and low-efficiency stores to optimize structure of channels and improve channel efficiency."

"[…] to develop an optimal rent waiver policy and optimize rental cost, at the same time strengthening the negotiation with quality business entities to plan the layout of big stores with high efficiency, with an aim to lay a foundation for channel recovery after the COVID-19 pandemic." Li Ning Interim Report 2020

The group is adding digital features to its stores, enabling it to provide a smoother omni-channel experience to its customers
---
A TPG-LED TURNAROUND
The sportswear company came to prominence with the Olympic Games in Beijing in 2008. It significantly grew its footprint across the country but growth soon faltered. By 2012, the company had to be rescued by the U.S. based Texas Pacific Group (TPG).
TPG launched a major turnaround plan aimed at repositioning the brand as an authentic and local player that targets the Chinese middle-class
The plan also leveraged direct-to-consumer retail and sought to improve the group's supply chain and cost structure
By 2014, the group's sales improved again and the company integrated a new element in its operations, the "Closed Loop Retail".
This methodology sought to quickly integrate consumer feedback and demand into the company's operations
In order to unlock a more efficient product development process and rely on a constant stream of customer data to aid operations and improve customer service

"The loop is about creating products the consumer wants by using technology to track sales progress and recover the cash quickly, which is key to success in the always-evolving fashion business." Vincent Djen for Jing Daily
---
THE STREETWEAR BET
Noticing the rise of streetwear in China, the brand entered the segment in 2017 and started working with artists, celebrities and sports figures. The company's products are now sold and featured on (luxury) streetwear platforms such as Farfetch and Hypebeast.

"China is becoming the envy of more and more Western brands, impressed by its fashion industry statistics, notably its $33 billion sportswear market."

"Mindful of the soft power of its homegrown fashion scene, China is now encouraging its domestic consumption while pouring its energy into conquering the world with brands like Li-ning or Anta." Heuritech
The company's collaborations also attract international coverage from the likes of Vogue and Highsnobiety.

"Li-Ning started combining sports with fashion, entertainment, cultured lifestyle, and leisure and also started working with artists and celebrities like "Rap of China" winner, GAI." Vincent Djen for Jing Daily

"Li Ning has the potential to become not only a leading sportswear brand but also a cornerstone of Chinese millennials' capacity to create individual identity" Pacific Horizon Investments Trust (Interim Financial Report 31 January 2020)
---
THE MARKET
The fashion market is set to reach $ 454B by 2025, in China, up from $ 330B in 2021 and growing by 8% each year. Driven by the continued rise of the luxury and streetwear markets in China.
1. According to Bain & Company, China is set to become the leading consumer of luxury goods by 2025.

"We anticipate this year's growth to continue, putting the country on track to claim the biggest share of the market by 2025."
Helped by the pandemic, the Chinese luxury market grew by 48% in 2020

"Mainland China's luxury goods market will likely achieve 48% growth in 2020, reaching nearly RMB 346 billion."

"A decrease in global travel in the wake of the early Covid-19 lockdowns prompted Chinese consumers to turn to national sources for their luxury purchases, sending the domestic market climbing."
2. According to McKinsey, Chinese spending on luxury goods will grow from $ 115B in 2018 (32% of total market) to $ 184B in 2025 (40% of total market).
Driven by the relentless rise of streetwear as the respondents (located in Asia) of the Hypebeast and PwC 2019 Streetwear Impact Report reported spending five times more on streetwear per month than on non-streetwear
3. According to Statista, the fashion market is set to reach $ 454B by 2025, in China, up from $ 330B in 2021 and growing by 8% each year.
Driven by the emergence of the middle class, increasing price points and strong demand from younger generations

"For Tmall, China's largest B2C e-commerce platform, streetwear growth was 60 percent higher than the average growth for other clothing categories. The Chinese e-tailer found that sneakers and hoodies were the most sought-after streetwear items." Heuritech
4. According to Statista, the sports equipment segment in China is projected to reach $ 30B by 2021, growing by 5.1% each year over the 2021 - 2025 period.
Driven by demand for sporting goods for millennials and retired individuals as health and well-being become increasingly important issues
---
EXPERIENCED MANAGEMENT
Li Ning is the Joint CEO of Li Ning Company Limited. Kosaka Takeshi is also Joint CEO and has extensive management in Fashion as he has over 20 years of experience working at Uniqlo.
Li Ning is the Joint Chief Executive Officer of the company since March 2015
At the Los Angeles Olympic Games in 1984, Li Ning won three gold, two silver and one bronze medals. In 1987, he became a member of the Athlete's Commission of the International Olympic Committee. Li Ning also serves as chairman, chief executive officer and executive director of Viva China Holdings Limited, which is listed on the GEM of the Hong Kong Stock Exchange
Holds a bachelor's degree in law from the School of Law of Peking University and an executive M.B.A. degree from the Guanghua School of Management of Peking University
Kosaka Takeshi is Executive Director and Joint Chief Executive Officer since September 2019
Prior to joining Li Ning, he was the chief executive officer of South Korea Uniqlo. Mr. Kosaka joined Fast Retailing (holding company of Uniqlo) in 1996 and worked in various divisions and Asian regions. Gaining experience in supply chain, products and merchandising as well as retail management. Served as the vice general manager and the chief operating officer of the PRC Uniqlo in 2001 and 2005

"Kosaka had previously headed up the Chinese and South Korean operations for Uniqlo, Asia's biggest clothing retailer" Zhang Shidong for South China Morning Post

"It recently installed a new management team that has developed a successful online strategy and launched a new style collection based on China's heritage; this has helped deliver over 50 times growth in earnings per share since 2016." Pacific Horizon Investments Trust (Interim Financial Report 31 January 2020)
Graduated from Kwansei Gakuin University in Japan
Tsang, Terence Wah-Fung is the chief financial officer and joined the group in April 2013
Responsible for finance, internal audit, company secretary and investor relationship. Has over 28 years of experience in the apparel industry and his previous employment include positions at Guess Inc, Ashworth Inc and the Levi Strauss Company
Is a Certified Public Accountant and holds a Bachelor of Science in Accounting and a Master of Business Administration from the State University of New York
---
TAKE A BREATH
So… This is a lot of information. Let's summarise:
Li Ning is a sportswear, streetwear and sports equipment company that designs, manufactures, distributes and sells its products online and through a network of shops in China
The company experienced fast growth in the wake of the 2008 Olympic Games but later had to be rescued by TPG, a U.S. based private equity group
TPG sought to turn around Li Ning's operations by improving the supply chain, retail processes and also led Li Ning into the growing streetwear market
Today, Li Ning is a profitable sportswear company, it is quickly expanding in the premium streetwear market and seeks to expand at a global scale
---
FINANCIAL CHECK
Revenue decreased slightly by approximately 1% to RMB 6,181m ($ 957m) in H1 2020 (versus 32% year-on-year growth from 2018 to 2019)
Operation performance was negatively affected due to COVID-19 pandemic
Gross profit margin decreased by 0.2 percentage point
Operating leverage has been enhanced continuously, while the operating profit margin has been driven to 14.5% and increased by over 300 basis points
Achieved positive operating cash flow of RMB 479m
Improvement in working capital:
Gross average working capital improved (reduced) by 7% while revenue decreased by approximately 1%
Cash conversion cycle further improved (shortened) by 2 days (2019: 32 days/2020: 30 days)
---
BENCHMARK'S TAKE
The Good
Li Ning is active in the sportswear and streetwear segment and turning itself into the local answer to international giants such as Nike and Adidas
Before the pandemic hit, Li Ning managed to profitably grow its sales by 30%
Chinese companies are fast expanding beyond their borders and Li Ning is taking part in this first wave of Chinese brands with a global footprint and recognition
Its operations are supported by the sustained demand for streetwear items, the increasing health awareness across younger consumers and retirees and the shift to online sales
The company has a price to sales ratio of 8, while growing sales 20% year-on-year on average over the last 3 years, scoring gross margins of 49% and operating margins of 14.5% for a $ 17B market cap and $ 2.1B in annual sales
For comparison, Nike scores a price to sales ratio of 6, while growing sales 3% year-on-year on average over the last 3 years, scoring gross margins of 43% and operating margins of 8% for a $ 224B market cap and $ 38B in annual sales
Adidas scores a price to sales ratio of 3, while growing sales 9% year-on-year on average over the last 3 years, scoring gross margins of 52% and operating margins of 9.5% for a $ 70B market cap and $ 24B in annual sales
The Bad
Competitive pressure is relatively high and differentiation opportunities limited
---
Disclaimer
Please note that this article does not constitute investment advice in any form. This article is not a research report and is not intended to serve as the basis for any investment decision. All investments involve risk and the past performance of a security or financial product does not guarantee future returns. Investors have to conduct their own research before conducting any transaction. There is always the risk of losing parts or all of your money when you invest in securities or other financial products.