Skillz was founded in 2012 by Andrew Paradise and Casey Chafkin. It went public in December 2020 through a merger with the Flying Eagle Acquisition Corporation.
It provides a platform to turn any mobile game on iOS and Android into one you can play with other players (friends and strangers).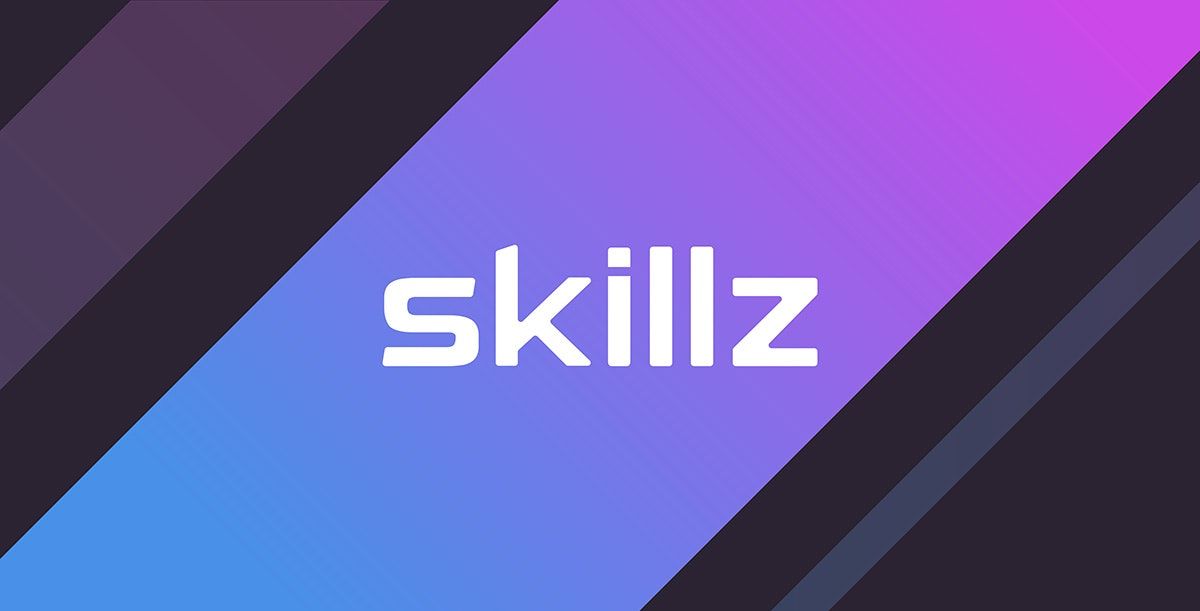 ---
HOW IT WORKS
Developers integrate their game with Skillz' software development kit (SDK). This seamlessly transforms their game into an eSports platform where players can compete for points, prizes and cash.
---
EARNING WHILE PLAYING
On top of offering a way to compete with players for fun, Skillz' games enable players to take home tangible prizes.
Players pay entry fees to compete in games
Winners take home their prizes
The game developer and Skillz split what's left on an equal share basis
In 2019, the top 10 players have won $ 24m with Skillz. Three times the 2018 earnings.

"The top 10 mobile esports athletes of 2019 have tripled their earnings, winning $24 million compared to the $8 million of 2018's top players — a testament to the growth of Skillz and esports as a whole." Andrew Paradise, CEO of Skillz by Dean Takahashi for VentureBeat
---
COMPETITIVE GAMING FOR ALL
Online gaming has often been a frustrating experience for less experienced players as they have to compete with advanced players.
In order to cater to less experienced players Skillz has developed a wide range of features to make games fair and competitive:
---
DELIVERING RESULTS
Skillz' formula is attracting and retaining players. Boosting total time spent on app and translating into higher sales for game developers and Skillz:
Average time spent on app is twice the industry average
Player retention is 24% higher than the industry average
Skillz counts over 30m players and 20k game developers
Of these, 2.7m are active monthly users
More than 3.5m tournaments take place each day, distributing $ 60m in prizes each month

"With the Skillz platform, we were easily able to add a competitive spin to Solitaire Cube that, in turn, increased our monetization and provided an ad-free experience for our users," Tim and Ether O'Neil of Tether Studios by Dean Takahashi for VentureBeat
---
GROWING FAST
Skillz expects to power 2B tournaments in 2020, including 500m paid entry tournaments. Up from 1B tournament in 2018 and around 36m in 2014. Here is how that translates into sales:
In 2015, Skillz brought in $ 20m in entry fees
In 2016, Skillz brought in $ 56m in entry fees
In May 2017, Skillz hit $ 100m revenue run rate
In February 2018, it hit $ 200m revenue run rate
In September 2018, it hit $ 400m revenue run rate
Supported by steady player growth:
---
THE MARKET
The eSports market is growing at over 20% per year over the 2020 - 2025 period, driven by increasing smartphone penetration, a reduction in the price of mobile internet and innovations such as cloud gaming.
1. According to Goldman Sachs, eSports revenue is set to reach $ 3B by 2022
With prize pools expected to grow by a CAGR of 30% over the 2019 - 2024 period
2. According to Research And Markets, the eSports market is set to grow by a CAGR of 20% over the 2020 - 2025 period and reach $3B
Driven by the growing popularity of eSports on a global level and increasing game publishers support
3. According to Research And Markets, the global mobile gaming market is set to grow by 14% a year over the 2020 - 2025 period
Driven by growing smartphone penetration, decline in costs in internet data packs and innovations such as cloud gaming and augmented reality
4. According to Statista, mobile games in the USA reached $ 18.3B in 2020 - up 19.5% year on year
---
FOUNDER-LED AND EXPERIENCED MANAGEMENT
Skillz is a founder-led company as Andrew Paradise is CEO and Casey Chafkin serves as CRO. Management has deep experience in the gaming sector, technology entrepreneurship and investment banking.
Co-founder and Chief Executive Officer of Skillz
Previously founded and served as Chief Executive Officer of AisleBuyer LLC, a mobile self-checkout company, later acquired by Intuit (for around 80 to $ 100m) and where he spent 7 months as Director of Payment Solutions
Earned his Bachelor of Arts from the University of Massachusetts Amherst
Co-founder and Chief Revenue Officer of Skillz
Previously served as Vice President of Business Development at AisleBuyer LLC. Where he oversaw strategic partnerships and brand-oriented solutions
Earned his Bachelor of Science in Economics from Duke University and an MBA with Distinction from the Harvard Business School
Chief Technology Officer of Skillz
Worked as a software engineer for companies including Hub Analytics, Financial Engines and Hewlett-Packard
Earned her Bachelor of Science in Computer Science from Massachusetts Institute of Technology
VP of Finance at Skillz
Previously served as Executive Director at Nomura Securities, as Managing Director at of Bank of America Securities and as Vice President at JPMorgan Chase & Co
Earned his Bachelor of Science in Economics from the University of Pennsylvania
Trip Hawkins, the co-founder of Electronic Arts was a Strategic Advisor to Skillz from 2014 to 2019. Here is what he had to say on Skillz back in 2016:

"there has to be a set of platform features to let players have accounts set up the way they need, be able to communicate and broadcast or be broadcast, make payments, manage transactions and receive prizes. That's where Skillz has a head start." Trip Hawkins by Lora Kolodny for TechCrunch
Harry Sloan was the Flying Eagle Acquisition Corp Lead. He was also lead of the DraftKings SPAC and was previously the CEO and Chairman of MGM and built SBS Broadcasting into the second largest broadcaster in Europe.
---
A PIONEER IN ITS OWN GENRE
Skillz is a pioneer in its own genre, developing and pushing the mobile eSports format since its very beginnings:
Initially, many were sceptical at the idea of "mobile eSports"
It was thought that only dedicated gamers (on PC and consoles) would be attracted to this format
But mobile gaming took on and supported Skillz' extraordinary growth, as Venture Beat reports

"By 2018, Skillz had hit a $400 million run rate. Rivals like Sony and Amazon took Skillz on, but they faltered." by Dean Takahashi for Venture Beat
---
TAKE A BREATH
So… This is a lot of information. Let's summarise:
Skillz has experienced rapid growth since its launch, growing its GMV from $ 20m in 2015 to $ 886m in 2019
The market for mobile gaming and eSports is growing fast, driven by increasing user penetration, reduction in internet costs and innovations
Its management has a strong entrepreneurial, technology and gaming track record
It virtually invented its own format while its competition chose to focus on the PC and consoles segment
---
FINANCIAL CHECK
Gross Marketplace Volume (GMV) grew 76% to $ 411m in Q3 2020 versus $ 234m a year earlier
Net sales grew 92% year on year in Q3 2020 to $ 60m with net sales YTD reaching $ 162m, up 91% year on year
Gross margins stood at 95% (constant year on year) and gross profit increased by 92% to $ 56.9m versus $ 29.6m a year earlier
Sales and marketing expenses grew 151% to $ 73m
Loss from operations reached $ 28m up from a loss of $ 7m a year earlier
Current assets stood at $ 66.8m versus $ 40.1m in current liabilities and Skillz has no long-term debt
Through the Flying Eagle Acquisition Corp merger, Skillz got around $ 240m in net proceeds and has no debt
The company raised $ 848m through the SPAC, of which $ 608m went to early-stage investors
Around $ 690m came from the SPAC and $ 158m from follow-on investors
---
BENCHMARK'S TAKE
The Good
Skillz saw the potential for eSports in the mobile gaming market and the format rapidly gained traction as it attracted both players and developers
Skillz quickly understood that players of varying levels of experience want to play online, not only advanced players, and therefore developed a range of data-driven tools to match players and monitor cheating
Translating into high player retention (24% above industry average), above average revenue per user (ARPU of $ 6.3 vs $ 1.7 for Zynga and Glu Mobile) and longer time spent on games (twice the industry average)
Sales are growing at above 90% YoY growth rates all while gross profit expands, but growth is partially driven by large increases in marketing spending
The Bad
Game developers might build their own eSports solutions in-house and build their own "leagues" in order to retain players in their ecosystem
Skillz large increase in marketing spend may reflect slowing customer interest as the economy re-opens
Monthly Active Users (MAU) did not increase quarter on quarter and stayed constant at around 2.6m
Skillz is not cheap as it is currently trading at around 40 times sales, reducing the risk / reward ratio
---
Disclaimer
Please note that this article does not constitute investment advice in any form. This article is not a research report and is not intended to serve as the basis for any investment decision. All investments involve risk and the past performance of a security or financial product does not guarantee future returns. Investors have to conduct their own research before conducting any transaction. There is always the risk of losing parts or all of your money when you invest in securities or other financial products.
Credits
Photo by Onur Binay on Unsplash.