Embracer Group is a Swedish video game holding company that was founded in 2008. It currently employs around 5,000 people in +40 countries and counts 55 development studios.
It has six direct subsidiaries: Amplifier Game Invest, Coffee Stain Holding, DECA Games, Koch Media, Saber Interactive, and THQ Nordic. Each one has its own operations and development studios.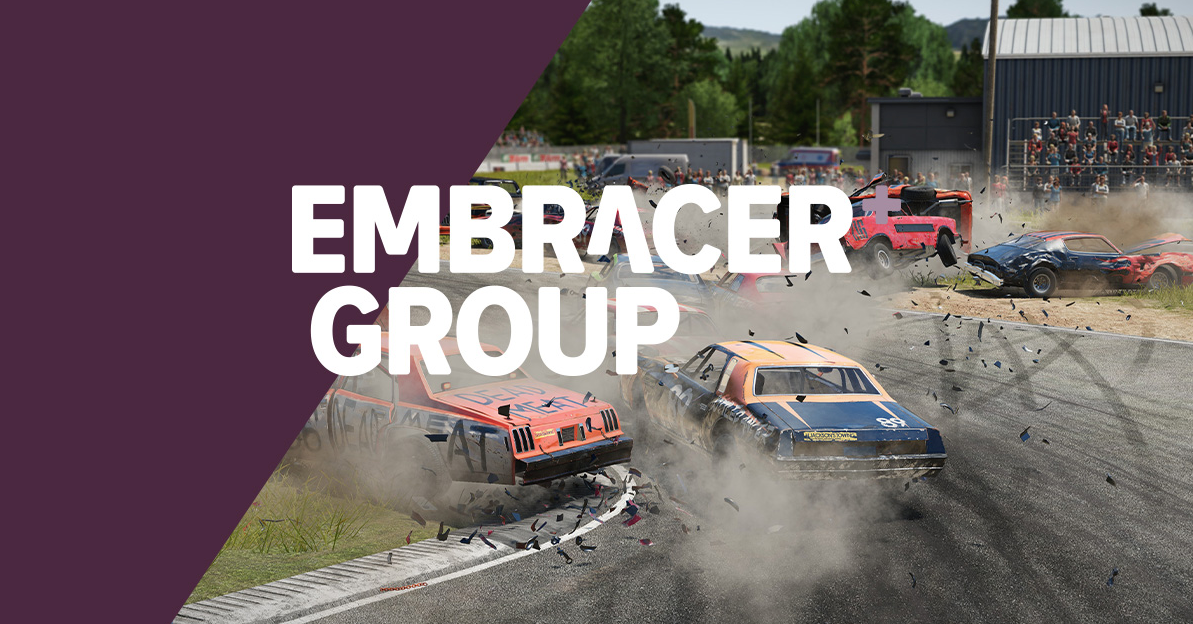 ---
THE FOUNDER
Embracer Group is headed by Lars Wingefors, a serial entrepreneur with strong experience in the gaming sector. Not a typical figure, Lars started his business career at age 13 with LW Comics, a company that sold second-hand comic books. He started his second company when he was 16, Nordic Games:
It sold used video games and generated $ 600k in sales in its first year
The founder ultimately sold Nordic Games to gameplay.com for around £ 6m only to buy it back years later for a symbolic Krone (around $ 0.1)
In 2008, Nordic Games started to morph into its definitive shape by establishing a video game publishing subsidiary
Lars Wingefors later also founded Game Outlet Europe which bought surplus inventory from large publishers such as EA. It then repackaged the games and sold these to retail chains.
But how is the gaming market doing?
---
THE MARKET
Global Data reports that the video games market could reach $ 300B by 2025 up from $ 131B in 2018:
Driven by the advent of mobile gaming, cloud gaming, virtual reality gaming and new payments model (in-game micro-payments) which boost spending

"At the same time, new technologies like 5G, cloud, and virtual reality will usher in a new phase of innovation" - Ed Thomas, Global Data
Mordor Intelligence reports that the market is set to go from $ 151B in 2019 to $ 257B by 2025:
Growing by 9.2% a year over the 2020 - 2025 period
Driven by the upgrade cycle in consoles (Sony and Microsoft), the emergence of cloud gaming and the rise of eSports
---
COMPETING THROUGH M&A
The market is growing at a steady pace. In order to thrive, Embracer choose to compete through mergers and acquisitions (M&A) and structured itself as a holding company.
It scouts for gaming studios with a proven track record, strong creative assets and a pipeline of projects. It then raises capital and buys them over:
The company now has over 135 game projects in the works up from 118 in May 2020
The group has grown from 372 employees in 2016 to 5,697 in 2020 and this M&A culture is deeply ingrained in the company
The main strategic objectives for leaders of all operating units are to generate organic growth with high incremental ROIC
And to scout their network for suitable, attractive bolt on acquisitions of entrepreneur-led companies

"M&A market is more active than ever and we are gearing up across our operating groups. We discussed with more than 100 entrepreneurs in the last quarter including a dozen sizable with newleg potential" - Q2 2020 Report
The company is now a diversified gaming conglomerate, operates 6 direct subsidiaries and has a catalogue of over 200 franchises (which can be played on mobile, PC and gaming consoles) such as:
Saints Row
Goat Simulator
Dead Island
Darksiders
Metro
TimeSplitters
Satisfactory
Wreckfest
Insurgency
World War Z
---
FINANCING ACQUISITIONS
Embracer is financing its acquisitions by issuing new shares instead of raising debt. This enables it to secure its growth with minimal debt pressure. As reported by James Batchelor for Games Industry:

"By not using aggressive debt, like loans and bonds, as many others [companies do], we put all stakeholders in the same boat."

"It also creates a safer, long-term environment for all our great employees and business partners that don't have to worry about our balance sheet for the next paycheck"
This grew Embracer's operations over the years and gives it a safer spot in the competitive gaming industry:

"[…] our strategy right now is to build something substantial, diversified and evergreen through acquisitions and substantial organic development growth. As you know, we are just approx 0.5% of the global market and have a long way to go before we reach the next level."
Fair to say, this is working well for Embracer on both sides. It manages to find attractive targets and has no difficulty selling its shares. As reported by Games Industry:
"Substantially oversubscribed share issue brings on a range of new investors for growing publisher" - 21st of February 2019
"Embracer Group raises $164m for acquisition and expansion" - 8th of April 2020
"Embracer Group issues new shares to raise money [$ 648m] for future acquisitions" - 8th of October 2020
---
RISKS AND REWARDS
This strategy is not without risks:
Embracer might be over-paying for its targets, destroying shareholder value
It might run into anti-trust issues, constraining its growth strategy
Managing a conglomerate of acquired companies comes with its own difficulties (culture, communication, strategy, internal competition)
Knowing the risks, why is this strategy working?
1. First, this M&A game is not specific to Embracer as the whole gaming industry is growing through M&A

"Total investment and M&A activity […] in April-June 2020 surpassed USD$10.5bn, representing an approximate 315% increase over the previous quarter" - By Mathew Broughton for The Gaming Economy
2. Second, it is often reported that M&As pressure shareholder value, but this concerns large deals according to McKinsey & Company

"Why did companies in faster-growing sectors underperform? Many focused inwardly during the lengthy integration required for large deals, missing critical product or upgrade cycles"
Embracer on the other hand, is a large conglomerate buying up small studios.
3. Third, when acquiring a new studio, Embracer doesn't need to merge the studio's operations with the group's operations
Rather, the acquired studio can stay independent and preserve its culture and operational habits
---
TAKE A BREATH
So… This is a lot of information. Let's summarise:
Embracer Group was founded by Lars Wingefors, a serial entrepreneur with expertise in the gaming market
Embracer's goal is to become a major video game developer and publisher and is doing so by acquiring smaller studios and turning itself into a holding company
In order to preserve itself, Embracer issues shares in order to finance its acquisitions, this removes any debt burden in the long term
It also offers a potential return to shareholders in case the conglomerate's value increases as a result of improved operations and synergies between all operating studios
---
FINANCIAL CHECK
Net sales reached $ 283m in Q2 2020 growing 89% year over year versus 81% growth in the previous quarter
Operational EBIT reached $ 78m in Q2 '20 growing 171% year over year with margins at 27% versus 34% in the previous quarter
It invested $ 52m in game development versus $ 54m in the previous quarter
Company had $ 559m in cash as of Sep 30 2020 and raised $ 690m for growth investments
---
BENCHMARK'S TAKE
The Good
Embracer is a fast-growing game publisher, funding its aggressive M&A strategy by issuing shares
The gaming market is well suited to an M&A strategy as the acquirer can let the target company prosper independently, reducing the merger-related risks
The video game market is not losing steam and constantly growing as innovations (new gaming consoles, 5G, streaming, cloud eSports) push the industry forward
Embracer is growing at 89% YoY and is already profitable: in the longer run, the company might be able to stop issuing shares and self-fund its acquisitions, unlocking further shareholder value
The Bad
Embracer's strategy might come under pressure if multiple video game publishers bid for the same targets, increasing the overall valuations and reducing the acquisitions' appeal
Embracer might be pressured in the long run by anti-trust issues, constraining the M&A strategy around which it built itself
---
Disclaimer
Please note that this article does not constitute investment advice in any form. This article is not a research report and is not intended to serve as the basis for any investment decision. All investments involve risk and the past performance of a security or financial product does not guarantee future returns. Investors have to conduct their own research before conducting any transaction. There is always the risk of losing parts or all of your money when you invest in securities or other financial products.