Rivian Automotive went public today, in what is believed to be one of the year's biggest IPOs. The stock opened at around $105 per share, implying a valuation of more than $100 billion and a 40 percent increase above its IPO price of $78 per share.
Amazon has placed a 100,000-vehicle order with Rivian, which will be delivered by 2030. As early as next year, the firms hope to have 10,000 new Rivian-Amazon delivery cars on the road
Aside from its fleet business, Rivian was first to market with a fully electric truck, the R1T, beating Tesla, GM, and Ford. According to an October prospectus, it aims to launch the R1S, a seven-passenger battery-electric SUV, in December
---
Zero Sales
According to the company, its factory in Illinois can build up to 150,000 vehicles per year. According to Rivian's financial reports, around 65,000 of those should be R1T pickup vehicles and SUVs, while about 85,000 should be RCV commercial delivery vans.
On the other hand, is still a relative newcomer and has yet to generate significant revenue. Rivian expects to lose up to $1.28 billion in the third quarter, with revenue ranging from zero to $1 million, according to its prospectus.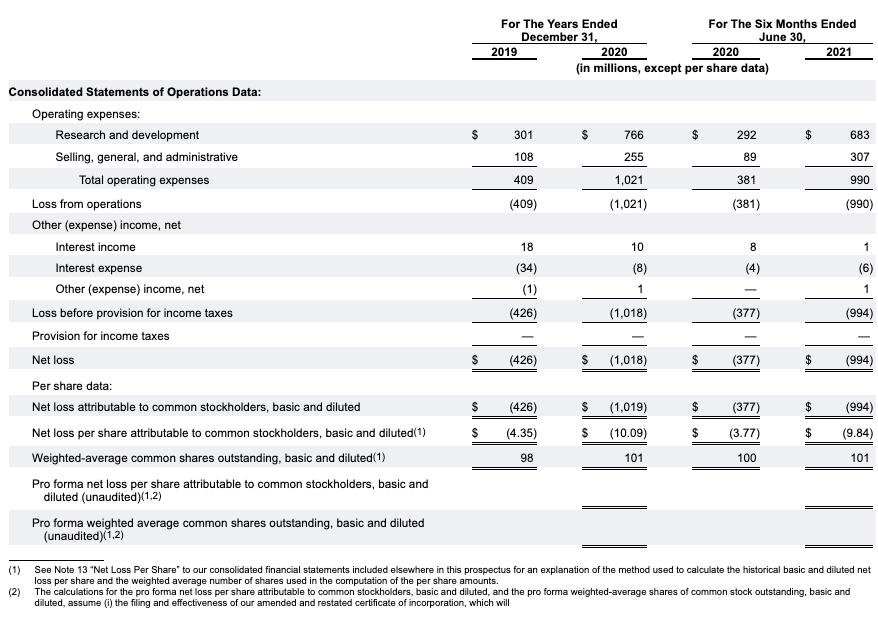 ---
BENCHMARK'S TAKE
Rivian's elevated valuation and lack of sales are concerning and may point to a bubble in more speculative parts of the market
Electric vehicle companies and crypto-currency players have gained a wide following in the last years as investors point to a potential "paradigm shift"
We are staying away from these assets and continue to monitor the space and its wider implications
---
Disclaimer
Please note that this article does not constitute investment advice in any form. This article is not a research report and is not intended to serve as the basis for any investment decision. All investments involve risk and the past performance of a security or financial product does not guarantee future returns. Investors have to conduct their own research before conducting any transaction. There is always the risk of losing parts or all of your money when you invest in securities or other financial products.
Credits
Photo by Rivian.