Roblox started in 2004 but was first released in 2006. It is an online game platform and game creation system. In simple terms, it allows users to program and play games created by other users.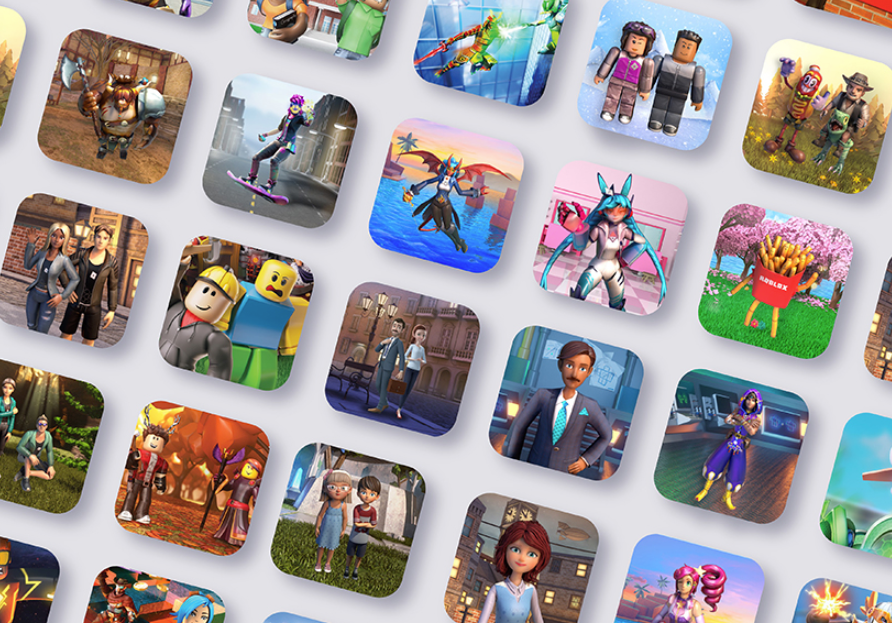 ---
THE MARKET
It is no secret; the gaming market is growing fast for several years and isn't losing its momentum:
1. According to Global Data, the gaming market was worth $ 130B in 2018 and is set to rise to $ 300B by 2025 for a CAGR of 13%
Mainly driven by mobile gaming and the advent of the 5G, cloud services and the rise in mobile e-sports
2. According to Brand Essence Research, the global digital gaming market was worth $ 135B in 2018 and is set to reach $ 391B by 2025 for a CAGR of 16%
Driven by the increasing penetration of portable gaming devices, live streams and e-sports
---
THE BUSINESS
Roblox enables any user to become a developer and create its own games, avatars and even tools for developers. But what does that mean?
1. What are Roblox developers?
Creators are the ones creating avatars and items players can use in games
Developers are the ones assembling games for other users to play with
Developers can also create tools and models for other developers to use when creating their game
2. Does that mean that Roblox is running on auto-pilot?
It literally built the "picks and shovels" and let its users create games, avatars and items other users can buy
It even lets its users create tools and models for other developers
3. Can really anyone become a developer?
Roblox now counts 31.1m Daily Active Users and it counts 7m developers
They got so many developers because it is not hard to turn yourself into a game developer

"With Roblox, it's super easy for anyone to jump in at a moment's notice and start making something that's fun to play without any prior game creation experience or knowledge. It's that easy!" - David Jagneux for PCMag
4. Why would anyone become a Roblox game developer?
Gamers can purchase experiences and items for their avatar with Roblox's in-game currency: "Robux"
1,050 developers earned $ 10.000 or more and around 250 developers earned $ 100k or more in Robux
Developers and creators can then spend these Robux in other games or even cash out
Ok, great! But where is the money?
---
THE MONEY
Right now, we have a big market and a company that has an attractive business model: build a platform and let users build their own game, promote them and sell avatars, experiences, tools.
But what is their business model?
Players buy Robux coins at an exchange rate of 1 Robux for $ 0.01
Players spend these Robux on experiences and items (such as avatars)
These Robux are distributed to the developers and creators
Developers get from 30 to 70% of the Robux spent on their items, avatars, experiences
Developers can then spend these Robux on other games. Or they can cash these out at $ 0.0035 per Robux
Financial minds will have spotted the interesting deals Roblox created for itself:
Users pay upfront for their Robux but spend these over time - A boon for Roblox's cash flows
Roblox fixes the exchange rate and can reduce the appeal to cash out if it wants to
---
THE SUCCESS STORY
This strategy is working! Over 50% of kids in the U.S. play Roblox. What's more?
DAUs grew 82% from 17.1m users in first 9 months of 2019 to 31.1m users in first 9 months of 2020
Hours engaged grew 122% from 10B hours in first 9 months of 2019 to 22.2B hours in first 9 months of 2020
Bookings grew 171% from $ 458m in first 9 months of 2019 to $ 1.2B in first 9 months of 2020
Big numbers! But who are their users?
67% of their users are under 17 years old with 25% of total being under 9
72% play on mobile, 25% on desktop and 3% on console
33% come from North America, 29% from Europe and 15% from APAC
---
FINANCIAL CHECK
Note: Data concerns the first 9 months of 2020.
Revenue grew to $ 589m in 2020 from $ 349m in 2019 for 68% YoY Growth
Cost of revenue (servers and infrastructure) grew to $ 154m in 2020 from $ 82m in 2019 for 88% YoY Growth
Developers exchange fees grew to $ 209m in 2020 from $ 72m in 2019 for 190% YoY Growth
R&D expenses grew to $ 138m in 2020 from $ 74m in 2019 for 86% YoY Growth
SG&A Expenses grew to $ 107m in 2020 from $ 60m in 2019 for 78% Growth
Sales grew strongly year over year but there are some things we have to note:
Gross margins (taking into account cost of revenues) decreased from 76% to 73% in 2020
When adding "Developer exchange fees" (fees earned by developers), these margins decreases from 56% in 2019 to 38% in 2020
---
CLOSER LOOK AT FINANCIALS
However, we have to look at their "Bookings" in order to fully understand how Roblox reports its sales
Bookings grew 171% from $ 458m in first 9 months of 2019 to $ 1.2B in first 9 months of 2020
These bookings englobe all the dollars spent by its users during a period
But Roblox can't recognize all of this cash as "Revenue" for 1 reporting period (3 months) as these will be spent by its users over time (on average 23 months)
This is perfect! Roblox gets all the cash today and users spend it later
Contributing very positively to their cash flows as FCF reached $ 296m in first 9 months of 2020 up from $ 6m a year earlier
Furthermore, average bookings per DAU increased significantly from $ 27 to $ 40 in 2020
---
GOING PUBLIC
Sounds like an interesting opportunity! What is the price?
---
BENCHMARK'S TAKE
The Good
Roblox provides the infrastructure and then lets its users build games, generate sales and promote their games
Roblox is selling Robux coins, set the exchange rate and has to distribute these only later, creating a very advantageous cash flow situation
The gaming market isn't done growing and Roblox fits perfectly into the "mobile first" market that is now growing fast
The Bad
This may prove to be a fad and interest might dim over time as happened to manny blockbuster games
Roblox's market is made up of underage gamers - these don't have much spending power
Young users might "outgrow" the game and switch to other games as they grow older
Gaming market is moving fast. Businesses that have managed to thrive over time have managed to evolve with their offering to current demand
---
Disclaimer
Please note that this article does not constitute investment advice in any form. This article is not a research report and is not intended to serve as the basis for any investment decision. All investments involve risk and the past performance of a security or financial product does not guarantee future returns. Investors have to conduct their own research before conducting any transaction. There is always the risk of losing parts or all of your money when you invest in securities or other financial products.