FuboTV is a streaming television service with a focus on sports such as the NFL, MLB, BHL, MLS, NBA. It was launched in 2015 as a soccer streaming service but pivoted in 2017 to an all-sports service.
In June 2020, FuboTV sealed a deal with Disney Media Networks to bring ESPN and Walt Disney Television to the streaming service
In August 2020, they added news and entertainment channels such as ABC, NBC, Fox News, Discovery Channel
With these additions to its offering, FuboTV crawled away from its focus on sports and now competes with conventional over-the-top (OTT) live TV streaming services such as Sling TV, ESPN+, Hulu With Live TV and YouTube TV.
Notes: FuboTV is a virtual Multichannel Video Programming Distributor (vMVPD), meaning that it aggregates live and on-demand television. It then delivers the content over the internet.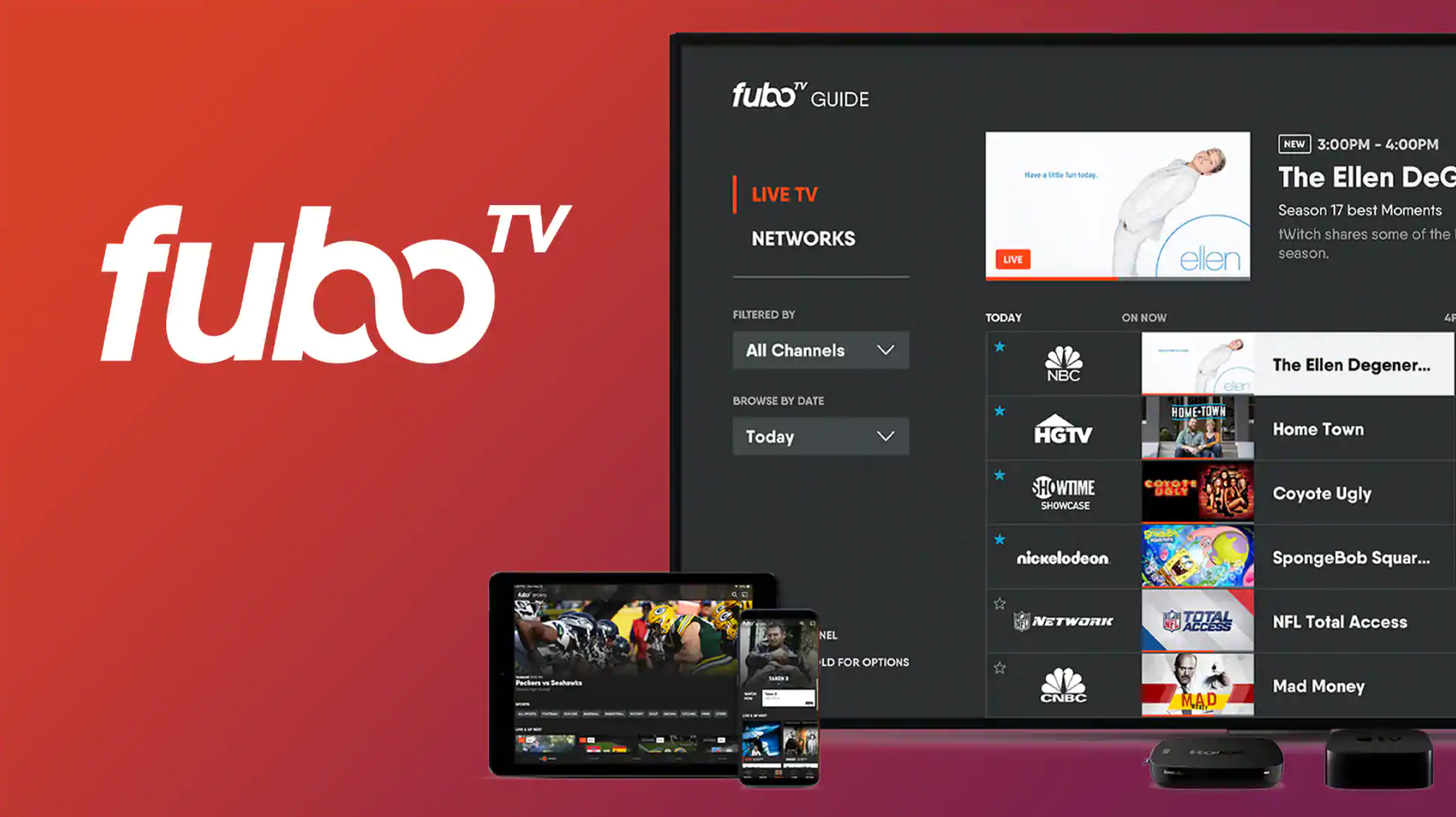 ---
THE MARKET
The OTT market is set to grow by 14% per year over the next 5 years.
Mordor Intelligence reports that the market will reach $ 195B by 2025, up from $ 85B in 2019

"Increasing adoption can be attributed to the narrow genre choices, packaging flexibility, wider device availability, internet penetration, and overall lower costs. Furthermore, the rising demand for customized content led to significant adoption rates of OTT devices." - Mordor Intelligence
At the same time, the cable TV market is slowing down to a CAGR of 2.5% over the next 5 years as the market is set to go from $ 245B in 2019 to $ 286B by 2025

"Large cable and satellite companies lost about 5.5 million traditional pay-TV customers last year, a roughly 8% decline, according to public filings." Lillian Rizzo and Drew FitzGerald for The Wall Street Journal
Great! OTT is the next big thing to happen in TV. How do you plan your market entry?
---
ENTERING A MARKET
But how do you get customers on your OTT streaming platform? FuboTV took the bet that a sports positioning would help.

"Sports have been leveraged by pay-TV to attract premium audiences at scale and, as a result, the value of major sports broadcast rights have appreciated significantly" MTM
Needless to say, sports is a pillar in the TV world and drives masses of audiences to pay premium prices in order to watch live content
The downside of this strategy is that TV-rights' price for sports broadcasts have ballooned
---
FIGHTING GIANTS
Netflix disrupted the industry but other tech giants also want a piece of the cake. This has created a streaming war where deep-pocketed giants such as Apple, Google and Amazon all launch their streaming services.
How is FuboTV doing?
Despite it smaller size, FuboTV managed to grow quickly and is now a worthy alternative to YouTube TV (which benefits from Google's funding)

"YouTube TV and fuboTV are two solid cable TV alternatives. I've tested these services extensively and think they both provide a good user experience — including live guides that are easy to navigate." Michael Timmermann for Clark
PCMag gives FuboTV a 4 stars rating, citing:

"FuboTV is a particularly good streaming service for sports fans, but its many news and entertainment channels should appeal to general audiences, too." Ben Moore for PCMag
FuboTV's is a worthy challenger for YouTube TV and Hulu as it:
Offers a similar TV channels line up
Provides offline recording solutions
Charges a similar price
---
LONG ROAD AHEAD
When it comes to product quality, FuboTV is reported to be on par with alternatives. But what about subscriber count? Here is what WhatToWatch has to say:
Hulu with Live TV - 4.1m subscribers as of October 3, 2020
YouTube TV - 3m subscribers as of October 29, 2020
Sling TV - 2.5 m subscribers as of September 30, 2020
Philo - 750k subscribers as of August 2020
AT&T TV Now - 683k subscribers as of September 30, 2020
FuboTV - 455k subscribers as of September 30, 2020

"There's no doubt that it's the smallest of the bunch at 455,000 paid subscribers as of Sept. 30, 2020. But there's also no doubt that it's growing by leaps and bounds, up 58 percent year over year, and seeing 59 percent growth from Q2"
FuboTV still has a long road ahead. All while larger and better funded alternatives double down on live TV streaming.
---
NOT ALONE
Is FuboTV really this small stand-alone challenger? Not really anymore as Disney took a 16% stake in FaceBank, the parent company of FuboTV.

"Disney bought convertible preferred stock worth 6.63 million shares of FaceBank Group's common stock, which would represent a nearly 16% stake in the company."

"Disney (NYSE: DIS) and FaceBank Group (OTC: FUBO) revealed in a regulatory filing late Monday that Disney had purchased a sizable stake in FaceBank, the parent company of live-TV streaming platform FuboTV" Danny Vena
In the TV-game, key is to secure the rights to stream the channels consumers want to see. And Disney owns many of these:
ESPN
Hulu
ABC Entertainment Group
Vice
---
ONE MORE THING
FuboTV recently took over Balto Sports in order to enter the online sports betting market.
It will start offering free-to-play games during live event and then build on paying games

"From there, we see a natural progression to layer on real money wagering in regulated markets complementing FuboTV's live streaming video for a highly engaging user experience within our platform." Ed Dixon for SportsPro
---
THE FULL STORY
FuboTV entered the market with a "sports" focus as this attracts premium customers
They quickly added news and entertainment channels and can now rival with YouTube TV
Aggregators and super-aggregators such as FuboTV now play a key role in offering a single solution to consumers overwhelmed with choice
OTT market is growing at 14% per year while traditional cable TV is being displaced by these new internet alternatives
FuboTV is fighting an uphill battle but is backed by Disney, providing access to its channels (and eventually funds)
It is making a foray into sports betting, which could provide the cash it requires to fund its expansion
---
FINANCIAL CHECK
Sales reached $ 61m in Q3 '20 but were fully offset by subscriber related expenses
Pre-IPO, current assets stood at $ 58m while current liabilities stood at $ 247m
FuboTV raised $ 183m from its IPO in order to boost its working capital
Paid subscribers totalled 455k, an increase of 58% year over year
ARPU increased by 14% and now stands at $ 67.7
Total content hours streamed by FuboTV users (paid and free trial) in the quarter increased 83% YoY to 133m hours
---
BENCHMARK'S TAKE
The Good
FuboTV is growing fast despite fierce competition from established players with deep pockets
The market is moving towards super aggregators and FuboTV now offers a service that can compete with the likes of YouTube TV and Hulu
Backed by Disney, the owner of Hulu and ESPN, we can expect FuboTV to retain its Disney channels rights
The foray into sports betting might provide the cash flow FuboTV needs in order to expand its TV offering
The Bad
The market is still highly competitive, evolving fast and TV rights have seen their prices considerably increase
FuboTV is selling its services at a loss as subscriber-related expenses fully offset its revenue
FuboTV might be stuck in the middle, right between niche players and the giants of the industry as consumers favour breadth and depth of offering
---
Disclaimer
Please note that this article does not constitute investment advice in any form. This article is not a research report and is not intended to serve as the basis for any investment decision. All investments involve risk and the past performance of a security or financial product does not guarantee future returns. Investors have to conduct their own research before conducting any transaction. There is always the risk of losing parts or all of your money when you invest in securities or other financial products.