DigitalOcean, Inc. is a cloud computing company based in the United States with data centres around the world. Developers use DigitalOcean's cloud services to deploy and scale applications.
DigitalOcean aims to offer a simple and easy-to-use cloud computing solutions for entrepreneurs, developers and SMEs
By 2021, it generated $ 357m in Annual Recurring Revenue with over 65% of its sales coming from international customers

"DigitalOcean is working to carve out an SMB and developer-focused cloud infra niche, keeping its economics in a good place by using low-CAC, self-serve revenue generation. The margins from that are paying for the company's development" Alex Wilhelm for TechCrunch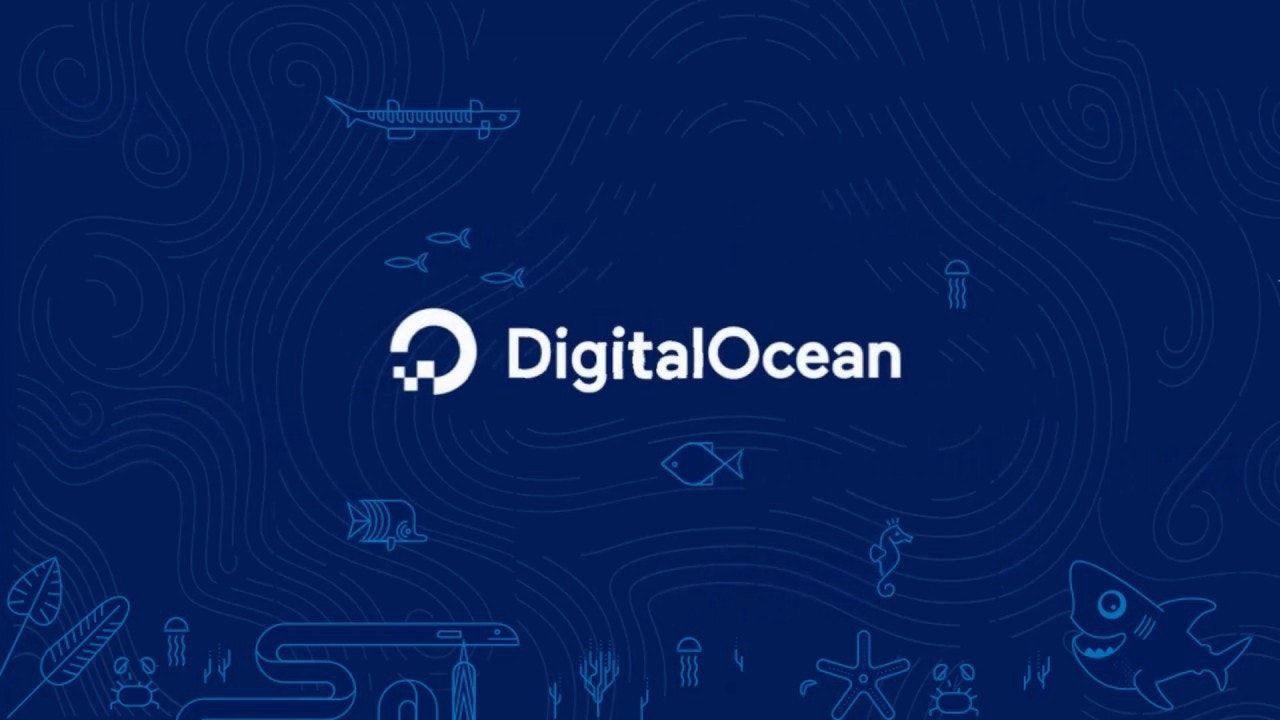 ---
SIMPLE CLOUD
Instead of chasing larger corporate accounts, DigitalOcean is pursuing smaller companies and entrepreneurs with a focus on simplicity and a developer-first approach. It's broader strategy rests on the following:
Simple and Intuitive: The platform is engineered to take a user from inquiry to deployment within minutes, without any specialized training or heavy implementation. DigitalOcean abstracts away the complexity that is generally found across legacy cloud providers to provide an intuitive interface with click-and-go options
Built to Help Businesses Scale: DigitalOcean's curated set of solutions, including compute, storage and networking offerings, managed databases and developer and management tools, are all designed to address the needs of start-ups and SMEs as they scale their businesses and require more cloud capabilities. Their managed services (e.g. Managed Database, Managed Kubernetes and App Platform services) are specifically designed to enable SME customers to scale their operations
Developer-first mentality: DigitalOcean was built with a developer-first mentality and is designed for a wide range of use cases, such as web and mobile applications, website hosting, e-commerce, media and gaming, personal web projects, and managed services, among many others. Their cloud platform is designed to eliminate the complexity and obstacles associated with deploying in and managing the cloud
---
SELF-SERVICE MARKETING
DigitalOcean seeks to convert its over 5m unique monthly website visitors into long term customers with a self-service model, experienced customer support, intuitive control panel and transparent pricing. This enables the cloud services provider to keep its sales and marketing expenses low.
Differentiated Customer Support: DigitalOcean offers 24x7 technical support and customer service, with support staff spanning various time zones to ensure their customers quickly achieve their objectives and overcome challenges. Developers and engineers are a key part of their customer support team, and support is available free of charge to customers

"We give every customer, regardless of size, a personalized support experience, so we think that making it easy and simple and giving our customers help when they need it is the way to earn every day our developers' and entrepreneurs' hearts and minds," CEO Yancey Spruill on CNBC's Squawk Alley

Transparent and Predictable Pricing: DigitalOcean's approach to billing and pricing is simple, intuitive and transparent. Pricing is consumption-based and renewable monthly, making it easy for customers to optimize their deployments. It provides detailed monthly invoices, irrespective of the customer's size or number of products purchased, making it easy to track usage on an ongoing basis

"DigitalOcean has a pretty efficient go-to-market motion, which in human terms means that it can attract new customers at relatively low costs. It does this, per the CEO, by attracting millions of folks (around four million, he said) to its website each month. Those turn into tens of thousands of new customers." Alex Wilhelm for TechCrunch
---
THE MARKET
The global cloud computing market is set to rise by 17.5% a year over the 2020 - 2025 period and reach $ 832B by 2025. The need to cut down on capital expenditure and maintenance costs, technological advances and increased flexibility offered by cloud solutions are driving demand.
1. According to Markets And Markets, the cloud computing market could reach $ 832B by 2025, coming from $ 371B in 2020 and growing by 17.5% each year over the same period
SMEs are largely embracing cloud storage technology due to substantial advantages such as no initial infrastructure configuration costs, compute and service flexibility on-demand
Enterprises are also attracted by the cloud's pay-as-you-go model, which enables them to pay only for what they use while cutting down on maintenance costs and improving their customers' experience

"The increasing shift of enterprises toward the adoption of digital transformation and accelerating customer experience are a few more factors leading to the adoption of cloud computing services, which are ultimately reducing enterprise costs" Markets And Markets
2. According to Statista, revenue in the public cloud market is projected to reach $ 679B by 2025, coming from $ 338B in 2021 and growing by 19% each year over the same period
---
EXPERIENCED MANAGEMENT
Yancey Spruill is the Chief Executive Officer of DigitalOcean and previously served as CEO and CFO of SendGrid, leading the company through its IPO and sale to Twilio. Yancey started his career in banking at JPMorgan and Lehman Brothers.
Yancey Spruill is the Chief Executive Officer of DigitalOcean since July 2019
Prior to joining DigitalOcean, Yancey was Chief Operating Officer and Chief Financial Officer at SendGrid from 2015 to 2019, where he profitably grew revenue from $50 million to over $170 million and nearly tripled the company's customer base. He also helped guide the company through its IPO in late 2017 and its $3 billion all-stock sale in early 2019 to Twilio. Previously, Yancey was the Chief Financial Officer of DigitalGlobe, where he helped drive revenue growth from $50 million to nearly $700 million and EBITDA of approximately $300 million, and helped guide the company through its IPO in 2009. He also has extensive investment banking experience focused on mergers and acquisitions at JPMorgan, Lehman Brothers, and Thomas Weisel Partners
Holds a MBA from the Tuck School of Business at Dartmouth and a Bachelor in Electrical Engineering from the Georgia Institute of Technology
Bill Sorenson is DigitalOcean's Chief Financial Officer, responsible for overseeing and scaling the company's global finance organization
Most recently served as Chief Financial Officer at Enernoc, where he guided the company through a strategic sale to an investor. Prior to that, he served for five years as the Chief Financial Officer of Qlik, leading the company through a successful IPO in 2010
Holds a Bachelor of Arts in foreign languages, literature and linguistics from Le Moyne College and a Masters in International Relations from American University
Barry Cooks is DigitalOcean's Chief Technology Officer since February 2019
Previously served as vice president of R&D, cloud operations products at VMware. Before VMware, he was senior vice president of products, engineering and support at Virtual Instruments, and director of engineering at Sun Microsystems
Holds a Masters in Computer Science from the University of Oregon, and a Bachelor in Computer Science from Purdue University
---
FINANCIAL CHECK
Total revenue increased 26% year-on-year and reached $ 318m in 2020, up from $ 254m a year earlier
Cost of revenue reached $ 145m, increasing 19% year-on-year from $ 122m a year earlier
Operating expenses reached $ 188m, up from $ 162m a year earlier (for an increase of 16%)
Sales and marketing expenses increased 6% year-on-year and reached $ 33m
Loss from operations reached $ 16m, an improvement versus the $ 30m it lost in 2019
---
BENCHMARK'S TAKE
The Good
DigitalOcean is a cloud provider targeting entrepreneurs and smaller businesses with a focus on simplicity and transparency
The company is able to sustain its growth through a self-serve model where developers are able to deploy their apps on servers quickly and efficiently
The market for cloud computing is growing by 17.5% each year over the 2020 - 2025 period as enterprises seek to cut down on capital expenditure, increase their flexibility and improve customer experience
The company is led by Yancey Spruill, who started his career at JPMorgan and Lehman Brothers and later took SendGrid public
The Bad
DigitalOcean might be pressured by larger cloud solutions as it derives over 65% of its sales from non-U.S. based customers and as local cloud solutions (Alibaba Cloud, Tencent Cloud) emerge
Increasingly complex needs of developers might require constant spending in research and development and capital expenditure investments, pressuring profitability
---
Disclaimer
Please note that this article does not constitute investment advice in any form. This article is not a research report and is not intended to serve as the basis for any investment decision. All investments involve risk and the past performance of a security or financial product does not guarantee future returns. Investors have to conduct their own research before conducting any transaction. There is always the risk of losing parts or all of your money when you invest in securities or other financial products.