Flutter Entertainment is a bookmaking holding company formed by the merger of Paddy Power and Betfair, as well as the subsequent acquisition of The Stars Group. In December 2020, the group acquired the remaining 37% of FanDuel for $ 4.2B.
Adjarabet, BetEasy, Betfair, FanDuel, Fox Bet, Full Tilt Poker, Paddy Power, PokerStars, Sky Bet, Sportsbet.com.au, Timeform, and TVG Network are Flutter's brands
The group derives just over 40% of its sales from the United Kingdom and Ireland while 13% of its sales originate in the United States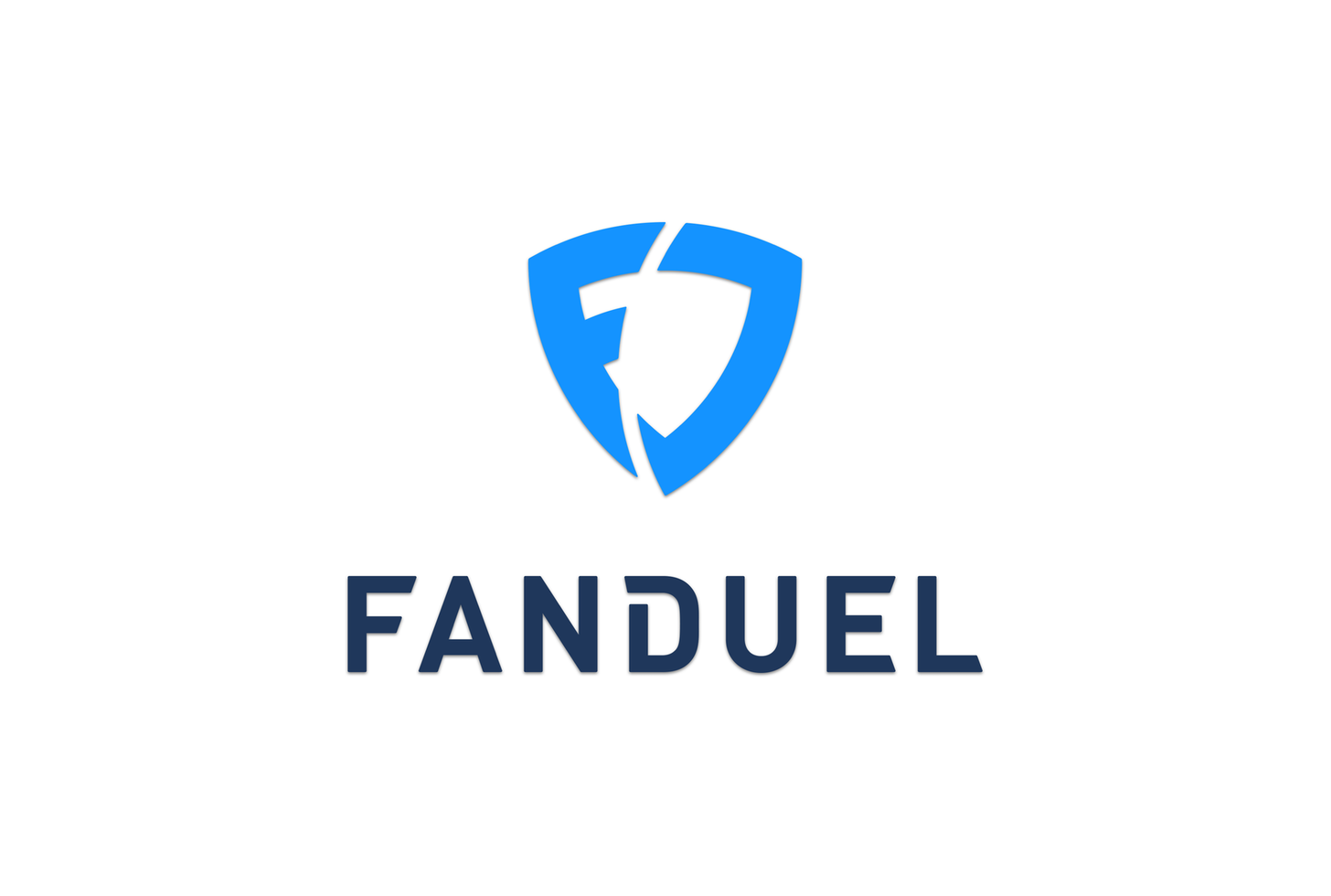 ---
GAMBLING HOLDING
Flutter Entertainment is a holding company that operates 9 global brands across more than 100 international markets and now counts 14m customers worldwide. The group derives the majority of its sales from sports betting (49% of sales), gaming (28% of sales) and poker (14% of sales).
In the United Kingdom and Ireland, the group operates the Paddy Power, Sky and Betfair brands

"Flutter has a circa 28% share of the UK online sports and gaming market in 2020 through is UK & Ireland facing brands of Sky Betting & Gaming."

In the United States, it operates the FanDuel, TVG, FoxBet and Pokerstars brands

"The ongoing regulation of online sports betting and gaming in the US represents the single biggest market opportunity for Flutter. Since the repeal of the PASPA in May 2018, the pace with which states have legislated online sports betting, and, in some cases online gaming, has exceeded the Group's initial expectations."

On the international scene, it competes through the Pokerstars, Betfair, Adjarabet and Junglee Games brands

"The International division has podium positions in a number of these markets, including Spain, Italy, Germany, Georgia, Canada and Portugal, combined with a top 10 position in many more. These have mainly been achieved through our PokerStars brand, which will be the main brand for the International division." Flutter Entertainment Annual Report 2020
The group's strategy is to maximize profitability and seek scale efficiencies in its core markets (United Kingdom and Ireland) while prioritizing scale at a global level. Following this strategy, it was able to grow sales by 28% year-on-year through 2020 to £ 5.2B while generating £ 1.2B in free cash flow.
---
REVENUE STREAMS
The company generates its revenue from their sports betting activities, gaming sales and peer to peer games. These sales originate in the form of a commission on bets or a margin on games.
In sports betting, their sales are derived from traditional bookmaking where they take a margin from bets placed by customers on the outcome of events
In gaming, their customers generally take part in games of chance and take a position by betting against the house and Flutter Entertainment takes a margin
In their peer to peer activities, the company takes a commission from products where customers play/bet against each other. This includes Poker, Betfair Exchange, DFS and TVG pooled wagering
The company's costs then mainly consist in marketing expenses and in-house product development costs.
---
THE FANDUEL BET
FanDuel was founded in 2009 by Lesley and Nigel Eccles after pivoting their startup from a news prediction website to a fantasy sports platform. Over the course of the years, the company raised over $ 360m in funding. These funding rounds saw the value of FanDuel rise to $ 1.2B and gave KKR and Shamrock seats at the board.
In 2017, the Federal Trade Commission blocked the planned merger of DraftKings and FanDuel, citing monopoly concerns. In 2018, FanDuel merged its assets with Paddy Power Betfair (now Flutter Entertainment) and FanDuel's stake was valued at $ 559m. This arrangement was no coincidence for KKR and Shamrock as they were considered as preferred investors.

"Under FanDuel's operative bylaws, preferred shareholders were due to receive all of the first $559 million from any merger. Common shareholders, including FanDuel's founders, employees and early investors, were only entitled to a pro rata share of proceeds above $559 million." Alison Frankel for Reuters
In December 2020, Flutter Entertainment spent $ 4.2B to acquire the 37.2% of FanDuel controlled by Fastball Holdings LLC, increasing its stake in Fanduel to 95%. It funded the deal with $ 2.1B in cash from its balance sheet and $ 1.5B from the sales of 11.7m shares.

"Indeed, paying $4.175 billion for 37.2 percent of FanDuel is a discount to what the same percentage of DraftKings is worth. That price is all the more notable when considering FanDuel, not its rival, is the largest online sports betting operator in the US." Todd Shriber for Casino.Org
Flutter Entertainment now expects the market for its products in the US to be over $20 billion by 2025. It expects that online sports betting will be available to approximately 65% of the US population, equating to a market of over $12 billion, and online gaming will be available to 16% of the US population, an equivalent TAM of over $5 billion. The remaining TAM will consist of daily fantasy sports, online racing and retail.

"There is further upside potential to bring TAM to over $34 billion as states continue to grow beyond 2025, particularly if California and Florida regulate our products and we expand into Canada. In 2020 our brands had a combined online revenue market share of 40% in sports betting and 20% in gaming." Flutter Entertainment Annual Report 2020
---
THE MARKET
The global online gambling market is set to rise by 11.5% a year over the 2020 - 2027 period and reach $ 127B by 2027. Increasing smartphone penetration, growing customer appetite, easing regulations and technical advances (5G, live streaming) are driving the market.
1. According to Research And Markets, the global online gambling market is expected to reach $ 127B by 2027
Generating a CAGR of 11.5% over the 2020 - 2027 period
Driven by the increasing adoption of smartphones and technical advances (5G, live streaming) that enable a better online experience

"Moreover, increasing digitalization coupled with secure digital payment options are also some factors contributing to online gambling market growth." Research And Markets

2. According to Global Market Insights, the online gambling market is set to reach $ 160B by 2026, up from $ 55B in 2019 for a CAGR of 16.5%
Driven by technological advancements such as machine learning and easing regulation
3. According to BCC Research, the global market for online fantasy sports should grow from $ 20.4B in 2020 to $ 86.3B by 2025, representing a CAGR of 33.4%
Driven technological advances such as 5G which are expected to enhance the users experience with faster loading speed and improved real-time playing experiences
More favourable legislations combined with rising internet penetration and growing mobile app demand are also expected to drive demand for fantasy sports on mobile

"Asian economies, such as India, also witnessed a rapid increase in fantasy gaming app users. Many companies have launched mobile apps to attract and engage users in fantasy gaming platforms." Sarah Greenberg for BCC Research

4. According to Research And Markets, the global mobile gaming market is set to grow by 14% a year over the 2020 - 2025 period
Driven by growing smartphone penetration, decline in costs in internet data packs and innovations such as cloud gaming and augmented reality
5. According to Statista, mobile games in the USA reached $ 18.3B in 2020 - up 19.5% year on year
Revenue is expected to show an annual growth rate of 10% over the 2020 - 2025 period and reach $ 29.6B
Driven by growing user penetration from 46% in 2020 to 53% in 2025
---
EXPERIENCED MANAGEMENT
Peter Jackson is the CEO of Flutter Entertainment. He joined the company in 2018 after serving at Santander, Travelex, Llyods and McKinsey & Company. Jonathan Hill is the CFO and previously served at Saga and TUI Travel.
Peter Jackson is Chief Executive Officer since January 2018
Prior to becoming Chief Executive Officer, Peter was Chief Executive Officer of Worldpay UK, an operating division of Worldpay Group PLC. He was formerly Chief Executive Officer of Travelex Group. He then joined Santander as Head of Global Innovation at Banco Santander and a Director of Santander UK Group Holdings PLC. Peter's previous experience includes senior positions at Lloyds and Halifax Bank of Scotland, as well as time at McKinsey & Company
Holds a Bachelor's degree in Manufacturing Engineering from Pembroke College, Cambridge University
Jonathan Hill serves as Chief Financial Officer since October 2018
Previously the Group Chief Financial Officer at Saga PLC. Prior to that, he held various senior roles within TUI Travel PLC and Centrica PLC and was the Group Finance Director at Bovis Homes Group PLC. He is a qualified chartered accountant and spent his early career at Price Waterhouse in London
Catherine Lynch serves as the Chief People Officer
Previously occupied the position of Head-Retail Management at TesCom Ltd., Group Director-Human Resources at Towergate PartnershipCo Ltd., Group Director-Human Resources at BGL Group Ltd. and Head-Human Resource Operations at Barclays PLC
Received a graduate degree from Buckinghamshire Chilterns University College
---
TAKE A BREATH
So… This is a lot of information. Let's summarise:
Flutter Entertainment is an online gambling holding. Through its brands, it offers sports betting, poker, fantasy sports and casino games
The company is using its core geographies to generate cash and sustain its global expansion, growing 28% year-on-year while scoring 16% Adjusted EBITDA margins
The company recently completed the acquisition of FanDuel, one of the leading fantasy sports platform in the United States
The company is now pinning its growth hopes on its fantasy sports platform as the market is set to grow by 34% each year over the 2020 to 2025 period
---
FINANCIAL CHECK
Total revenue increased 28% year-on-year and reached £ 5.2B, up from £ 4.1B a year earlier
Gaming revenue increased 32% year-on-year and reached £ 2.3B versus £ 1.7B a year earlier
Sports revenue increased 25% year-on-year and reached £ 3.0B versus £ 2.4B a year earlier
Adjusted EBITDA for the group reached £ 1.2B, representing an increase of 16% year-on-year from £ 1.1B
Adjusted EBITDA for the group (excluding the United States) reached £ 1.4B, representing an increase of 23% year-on-year from £1.2B
Net debt stood at £ 2.8B, for a Net debt to LTM EBITDA ratio of 2.3. An increase versus the £ 265m in net debt and Net debt to LTM EBITDA ratio of 0.7 a year earlier
---
BENCHMARK'S TAKE
The Good
The company manages to grow its operations at scale and profitably by using its core locations (United Kingdom and Ireland) as cash providers while investing into international assets
Flutter Entertainment has a considerable runaway for international expansion as fantasy sports are growing in popularity in the United States and legislation is becoming increasingly supportive
Besides fantasy sports, the company also has a strong foot into the fast-growing mobile gambling sector and poker segments
The Bad
The company's expansion into the United States may pressure operating profits for a considerable time
The company is fuelling parts of its acquisitions and growth with debt, limiting its ability to raise cash in the near term
---
Disclaimer
Please note that this article does not constitute investment advice in any form. This article is not a research report and is not intended to serve as the basis for any investment decision. All investments involve risk and the past performance of a security or financial product does not guarantee future returns. Investors have to conduct their own research before conducting any transaction. There is always the risk of losing parts or all of your money when you invest in securities or other financial products.