Farfetch is an online luxury platform that connects consumers with over 1,200 luxury boutiques across the world. It takes a commission (25% - 33%) on each sale (with 8% more if it handles fulfilment) and, as a platform, doesn't own inventory.
It was founded in 2007 by Jose Neves, a fashion entrepreneur also known for launching SWEAR and SIX London:
SIX London develops and manufactures footwear for leading luxury brands
It then distributes and sells these to over 600 luxury boutiques worldwide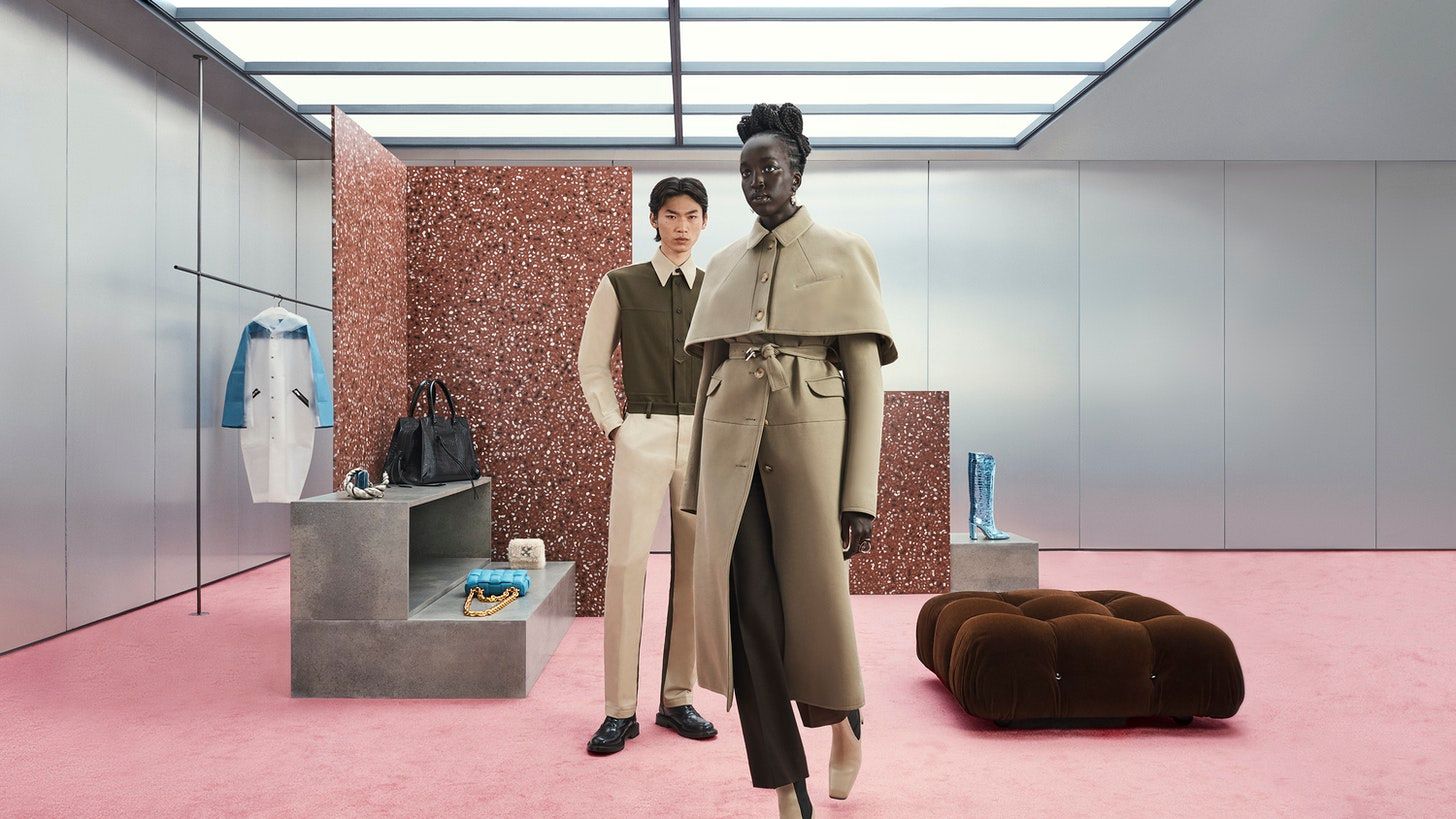 ---
FROM 600 BOUTIQUES TO 1 PLATFORM
These experiences were key for Jose Neves as he sought to offer a single portal for luxury buyers to shop from independent luxury boutiques across the world.
Nathalie Massenet joined the ranks as well (founder of Net-A-Porter which now does $ 1.4B in sales as part of the YOOX Net-A-Porter group)
These are 2 industry veterans with a solid background in both fashion and technology
Jose Neves officially launched Farfetch on the 9th of October 2008 with just 5 employees
By 2011, it already had over 100 retailers on its platform
In 2013, it had over 240,000 marketplace customers and that number grew to 1 million by 2016
In 2017, JD.com invested $ 397m in Farfetch. This stake now represents 16.5% of the company
By the time of its IPO in September 2018, sales stood at $ 267m for the first half of the year
---
THE MARKET
The luxury market is growing and moving online. Driven on a global level by higher eCommerce penetration and by the rise of luxury sales in China.
1. According to Statista, eCommerce share of total retail sales is set to rise from 14.1% in 2019 to 22% by 2023
Driven by the improved online access which is enabled by mobile phones, improved infrastructure and wider use of mobile payments.

"The luxury industry will not go back to the same normal as we did with pre-Covid-19, and it affirms my beliefs that we're witnessing a major acceleration of the sustained online adoption I have anticipated when I founded Farfetch 13 years ago." Jose Neves, by Lauren Thomas for CNBC

2. According to Bain & Company, China is set to become the leading consumer of luxury goods by 2025

"We anticipate this year's growth to continue, putting the country on track to claim the biggest share of the market by 2025."
Helped by the pandemic, the Chinese luxury market grew by 48% in 2020

"Mainland China's luxury goods market will likely achieve 48% growth in 2020, reaching nearly RMB 346 billion."

"A decrease in global travel in the wake of the early Covid-19 lockdowns prompted Chinese consumers to turn to national sources for their luxury purchases, sending the domestic market climbing."
3. According to McKinsey, Chinese spending on luxury goods will grow from $ 115B in 2018 (32% of total market) to $ 184B in 2025 (40% of total market)
---
INNOVATING IN FASHION
Farfetch leverages its data to step into adjacent activities. It is developing its own logistical intelligence, designing what could be the store of the future and builds a Shopify-like alternative for luxury stores.
Seller Tools: Logistical intelligence and key stats for shops listed on its website
Store Of The Future: Stores filled with technology (RFID-enabled clothing racks, digital mirrors, connection to Farfetch platform) to improve retail productivity by capturing consumer data
Farfetch Black & White Solutions: eCommerce management, operations support, international logistics support, and technical support for luxury brands
In short, an enhanced version of Shopify for luxury brands that can be adapted to local needs and integrated with local social media

"If a brand wants to sell on WeChat in China, they just need to use our API code and integrate their operations" Jose Neves, by Samantha Woodworth for Luxe Digital
---
SELLING IN CHINA
Farfetch understood right from the start where it needed to look for growth. Therefore it focussed its efforts on China and raised funds from JD.com, Tencent and Alibaba.
1. JD.com invested $ 397m into Farfetch in 2017 and brought its CEO and founder to the Farfetch board

"On June 21, 2017, we entered into a strategic partnership with JD.com. As part of this relationship, Farfetch leverages JD.com's local logistics network, consumer payment solutions, technology capabilities, and its marketing resources, including its WeChat partnership. We believe that this relationship will give us valuable insight into the Chinese market, while reinforcing our position as a global market leader in this region." Press release
The two companies now merged their operations in China as Farfetch bought JD.com's Toplife luxury platform for $ 50m.
2. Tencent and Dragoneer invested (in convertible senior notes) $ 250m in order to support Farfetch's growth

"The additional capital supports Farfetch's long-term strategy of delivering a global technology platform for the luxury fashion industry and facilitates the Company's continued focus on executing its growth plans, including in the key China market, and driving towards operational profitability." Press release
Farfetch currently powers more than 80 luxury brands on WeChat (Tencent owned). It partners with these brands for their marketing and product launches on WeChat by relying on local influencers and in-app games.
3. Alibaba and Richemont invested $ 600m in total ($ 300m each) in private convertible notes to support Farfetch's digitization efforts

"Farfetch will launch luxury shopping channels on Alibaba's platforms, Tmall Luxury Pavilion and Luxury Soho, China's premier luxury and luxury outlet destination within the Tmall marketplace, as well as Alibaba's cross-border marketplace Tmall Global."

"The new channels expand the reach of Farfetch's global luxury platform to Alibaba's 757 million consumers, offering luxury brands a multi-brand solution through a single integration with Farfetch." Press release
By levering the WeChat and Alibaba platforms it is fully exploiting the power of sales through mobile phones in China and playing right at the heart of changing consumer habits.
---
VERTICAL INTEGRATION
In August 2019, Farfetch purchased News Guard Group (NGG), Off-White's parent company, for $ 675m, equally divided in cash and shares. This was initially met with investor scepticism as the stock plunged 40%.
The apparent lack of rationale for this acquisition, pile up in debt and profitability issues scared investors away
Investors thought of Farfetch as an asset-light platform which should focus on its high-margins activities
On top of that, selling its own brand could put it in direct competition with the brands it is retailing on its own platform
But not everyone was sceptic. GQ, the magazine, published:

"Why Farfetch Just Became the Netflix of Fashion - The retailer's acquisition of Off-White's parent company gives it the ability to home cook its own hyped brands."

"Stranger Things is to Netflix what whatever the next Off-White is to Farfetch."
Actually, NGG isn't a conventional high-fashion luxury group. Rather, it is a one-stop shop that is able to produce high-end T-shirts, shoes and leather items in 3 weeks.

"[NGG] is able to connect its umbrella of brands to manufacturers, producers, embroiders, zipper providers, scent laboratories, or even marketing firms. NGG realized early on that the future of fashion was built on instantaneous rewards."
By the time of the acquisition NGG was growing by 59% YoY with Gross Margins of 55%
In the 6 months following the acquisition, Off-White sales on Farfetch had increased by 80% year over year
It released the Air Jordan 4 x Off-White 'Sail' in July and sold out the same day. This generated 800 million hits on the Farfetch platform within the first hour

"The two biggest days ever on Farfetch were not Black Friday, Cyber Monday or Single's Day. They were the two Nike Off-White launches we've done on the platform since the acquisition. The last one got 800 million hits on our platform" Jose Neves, by Varun Godinho for Gulf Business
Finally, through the NGG acquisition, Farfetch secured an "exclusive access" to Off-White's products:

"When a handful of retailers all have access to the same hot names, exclusive access to brands and products are compelling arguments a retailer can make for a customer to shop at one store over another."
---
TAKE A BREATH
So… This is a lot of information. Let's summarise:
Farfetch is a luxury platform that enables luxury boutiques to retail fashion products from luxury brands
It is active on a global scale and locking in the fast-growing luxury market in China through investments from leading Chinese eCommerce players such as Alibaba, JD.com and Tencent
More than a platform, it also offers logistical intelligence to shops, enables luxury brands to build their own online shop using Farfetch's software and conducts experiments on what could be the store of the future
It took over News Guard Group, the holding company behind Off-White. This marks a new era in Farfetch's history as it is able to monitor what is selling best on its platform and propose an internal alternative. Certainly as NGG is known for its speed of execution, commercializing a new product in just 3 weeks
---
FINANCIAL CHECK
Gross Merchandise Value (GMV) reached $ 798m, an increase of 62% year over year
Digital Platform GMV reached $ 674m, an increase of 60% year over year
Brand Platform GMV reached $ 112m, an increase of 79% year over year

"For the sixth consecutive quarter, GMV from New Guards brands, in aggregate, exceeded GMV for any other single brand on the Farfetch Marketplace in third quarter 2020" - Q3 2020 Results
Brand Platform gross margins increased from 43.8% to 52.3%
Revenue reached $ 438m in Q3 2020, increasing 71% year over year
A slight decrease in growth versus prior quarter were sales reached $ 365m a growth stood at 74% year over year
Gross margins stood at 48% an increase versus prior quarter were margins stood at 44%
Operating expenses are high at 81% of sales in Q3 2020 (versus 82% of sales in Q2 2020) but trending downwards as percent of sales (89% a year earlier)
The company currently has over $ 1.1B in current assets and $ 542m in current liabilities
---
BENCHMARK'S TAKE
The Good
The luxury sector is rebounding following the pandemic, certainly as Chinese consumers shifted their travel expenses to luxury goods
Farfetch made China one of its priority early on and leveraged partners' funds and experience to enter the market, now it is attracting Alibaba's and Richemont investments
Farfetch is building its flywheel by combining a platform, retail technology, vertical integration and a global reach to become the "do-it-all" fashion group
The NGG acquisition turned out to be a smart strategic move, attracting new customers to the platform, boosting NGG's sales all while increasing the brand's margins
This acquisition enables Farfetch to quickly produce items it knows will sell best: replicating what Amazon and Netflix are doing on their platforms
The Bad
Farfetch's general and administrative expenses are high but trending down. In the long run, Farfetch will need to prove it can grow sales while keeping operating expenses in check
---
Disclaimer
Please note that this article does not constitute investment advice in any form. This article is not a research report and is not intended to serve as the basis for any investment decision. All investments involve risk and the past performance of a security or financial product does not guarantee future returns. Investors have to conduct their own research before conducting any transaction. There is always the risk of losing parts or all of your money when you invest in securities or other financial products.