Marimedia is an advertising technology company founded in 2007 by Maia Shiran and Ariel Cababie. The company went public in 2014, raised £ 17.9m and bought Taptica for $ 13.6m in October 2014. In 2015, the company closed its original operations and focussed solely on Taptica. In 2017, it took over Tremor Video's demand-side platform for $ 50m and renamed itself Tremor International.
The combined entity also owns Unruly, which it acquired in 2020 from News Corp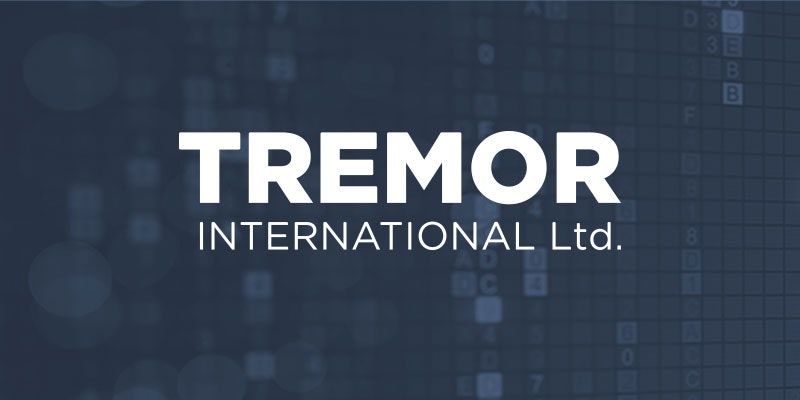 ---
A FOCUS ON MOBILE AND CTV
The company operates the Tremor Video, Unruly, RythmOne and Taptica brands. Through these, it leverages consumer data to help advertisers spread their ads and reach consumers in a more efficient way.
In technical terms, Tremor operates a demand-side platform through Tremor Video and a supply-side platform through RythmOne with a focus on CTV. Through its Unruly brand, Tremor offers a video marketplace with over 2,000 direct integrations with publishers.

"A supply-side platform is a piece of software used to sell advertising in an automated fashion. SSPs are most often used by online publishers to help them sell display, video and mobile ads. […] SSPs are designed by publishers […] to maximize the prices their impressions sell at."

"[demand-side platform] DSPs are used by marketers to buy ad impressions from exchanges as cheaply and as efficiently as possible" Jack Marshall for Digiday
---
DEMAND-SIDE PLATFORMS FOR ADVERTISERS
A DSP is software used by advertisers to buy advertising inventory from publishers in an efficient and competitive manner.
Advertising inventory is the space available from publishers for ads (eg: a blank box on a website that is meant to be filled with an ad)
A DSP allows for the management of advertising across many real-time bidding networks, as opposed to just one, like Google Ads
Using a set of algorithms, a DSP ensures that an advertiser's ads are displayed to the most relevant viewers
These algorithms rely on the viewer's browsing history, time of day, IP address and many other elements
Instead of crawling through different advertising platforms, the advertiser can rely on DSPs to get access to advertising inventory in an efficient and competitive manner.
---
SUPPLY-SIDE PLATFORMS FOR PUBLISHERS
Advertisers use a demand-side platform to have their ads displayed. But how do publishers make sure they sell their advertising inventory? Supply-side platforms work in the same way as DSPs, the only difference is that publishers rather than advertisers use these.
A SSP sends all of its available ad impressions to as many potential buyers as possible
The goal of the SSP is to send as much ad impressions as possible and at the best price
The SSP evaluates the requirements matching the right bids with the right publisher and sends its offer (request) to the ad exchange
The winning bid from the DSP (advertisers) gets its ads displayed on the publisher's media
---
PROGRAMMATIC ADVERTISING
Programmatic advertising is the process of buying and selling ads with software and publishing those ads on the right website using algorithms.
Most online advertising now is done programmatically through real-time bidding and direct deals

"Programmatic advertising is the automated buying and selling of online advertising. This automation makes transactions efficient and more effective, streamlining the process and consolidating […] digital advertising efforts in one technology platform."

"Programmatic platforms have been growing their inventory and database such that any format and any channel can be accessed programmatically today, including mobile, desktop, tablet, audio, digital outdoor and connected TV." Acuity Ads
---
VIDEO FOCUS
Tremor is focussing on the television and streaming market. It pins its competitive advantage and growth prospects to the use of data for retargeting purposes and its focus on the CTV market, one of the fastest growing segment.
1. Video
The highest growth medium in digital advertising, with this trend expected to continue. Through Tremor Video and RythmOne, the company has a sharp focus on video, which is further supported by the acquisition of Unruly.
2. Data
Tremor has a partnership with Alphonso, one of the leading TV-retargeting enabler in the United States and Canada. Tremor leverages the data collected by Alphonso to identify and target select audiences in real time and on an exclusive basis.

"When combined with RhythmOne's YuMe offering, Alphonso's data allows Tremor to maintain a leadership position in the TV retargeting market. This also goes beyond the TV screen, as advertising campaigns can be delivered across platforms such as mobile, CTV, laptop and tablet, which deliver maximum impact." Tremor International 2019 Annual Report
3. Media with an emphasis on Connected TV
Tremor's end-to-end position provides it with an advantage in the marketplace and CTV is the engine of growth within the exchange.
---
THE MARKET
The CTV ad spend is set to triple by 2024 and reach $ 18.3B in sales, up from $ 6.4B in 2019. Driven by the emergence of streaming services and the growing penetration of connected TVs across households.
1. According to eMarketer, the CTV ad spend is set to rise from $ 6.4B in 2019 to $ 18.3B in 2024
Driven by the rise of streaming as revenues from YouTube, Hulu and Roku represent around 50% of all CTV ad sales
2. According to Mordor Intelligence, the Over-The-Top market will reach $ 223B by 2026 up from $ 101B in 2020, growing 14% each year over the 2021 - 2026 period
Driven by rising demand for customized content, growing content availability and device availability

"Increasing adoption can be attributed to the narrow genre choices, packaging flexibility, wider device availability, internet penetration, and overall lower costs." Mordor Intelligence
3. According to Report Linker, the global cable television networks market is set to grow to $ 286B by 2025, up from $ 245B in 2019, representing a 2.5% CAGR
Slowing growth is driven by the switch to over-the-top services and the growing content consumption on mobile devices

"Large cable and satellite companies lost about 5.5 million traditional pay-TV customers last year, a roughly 8% decline, according to public filings." Lillian Rizzo and Drew FitzGerald for the Wall Street Journal
---
EXPERIENCED MANAGEMENT
Ofer Druker is the CEO of Tremor International and has worked in advertising for over 20 years. Sagi Niri is the CFO and was previously CEO of Matomy, an advertising technology company listed in London and Tel Aviv. Management has extensive experience in advertising and entrepreneurship.
Ofer Druker is the chief executive officer of Tremor International since April 2019
Previously founded the Matomy Group, an advertising technology company focussed on programatic solutions. Ofer also founded AdsMarket and Xtend Media which operate as ad networks
Holds a BA in Middle East and African Studies from the University of Tel Aviv
Sagi Nigri is the chief financial officer of Tremor International since March 2020
Previously founded Coolulu, an advertising technology company active in the social media landscape. Sagi was previously CEO and COO/CFO of the Matomy Group. He also worked as VP of Finance for 7 years at McCann Erickson, a global advertising agency network with offices in 120 countries. He was also a manager at Deloitte for 2 years
Holds an MBA in Finance from the Manchester Business School and is a Certified Public Accountant
Yaniv Carmi is chief operating officer at Tremor International since March 2020
Previously was the CFO of Tremor International for 4 years and the CFO of Taptica for 5 years. Before that, Yaniv was the CFO of Marimedia and he started his career as a Tax & Audit consultant at KMPG
Holds a MBA from the Tel Aviv University and a BA in Accounting and Economics from the Ben-Gurion University of the Negev
---
TAKE A BREATH
So… This is a lot of information. Let's summarise:
Tremor International is an advertising technology company that operates a supply-side platform, a demand-side platform and an exchange
The company has a focus on the video and connected TV segments, a market set to triple by 2024, reaching $ 18.3B in sales
It is broadening its offering and consolidating its position through acquisitions as it now operates 4 brands in the video and mobile advertising space
Tremor is leveraging data in order to gain insights into consumers and offer efficient and competitive solutions to advertisers and publishers
---
FINANCIAL CHECK
Tremor now expects to report revenues of $404-408m for the year ended 31 December 2020
72% growth in revenues for Q4 2020 compared to Q4 2019
Connected TVs segment grew 127% year-on-year and reached $ 41.1m in sales versus $ 18.1m a year earlier
50% growth in the second half of 2020, compared to H2 2019
Net revenues of $179-181m for the year ended 31 December 2020
Adjusted EBITDA of $58-60m
It had net cash at 31 December 2020 of $96m (30 June 2020: $78m)
---
BENCHMARK'S TAKE
The Good
Tremor International is turning itself into the leading advertising technology company in the connected TV segment
It is doing so by acquiring competitors which enables it to offer an end-to-end advertising solution for publishers and advertisers in the video segment
The connected TV ad spend is set to triple by 2024, providing the organic market growth Tremor needs
The company has an enterprise value to sales ratio of 2, while growing sales 72% year-on-year on top of yearly sales of $ 404 to $ 408m and its operations are profitable
For comparison, Magnite, Inc. scores an enterprise value to sales ratio of 36 for 62% year-on-year growth and $ 240m in annual run rate sales
The Bad
Taptica, a division of Tremor International was engaged in a lawsuit with Uber - the case was settled in December 2020 as Taptica agreed to pay Uber $ 1.7m
GDPR and other consumer privacy schemes may negatively affect Tremor's international growth as it relies on consumer data to maintain its competitive position
---
Disclaimer
Please note that this article does not constitute investment advice in any form. This article is not a research report and is not intended to serve as the basis for any investment decision. All investments involve risk and the past performance of a security or financial product does not guarantee future returns. Investors have to conduct their own research before conducting any transaction. There is always the risk of losing parts or all of your money when you invest in securities or other financial products.